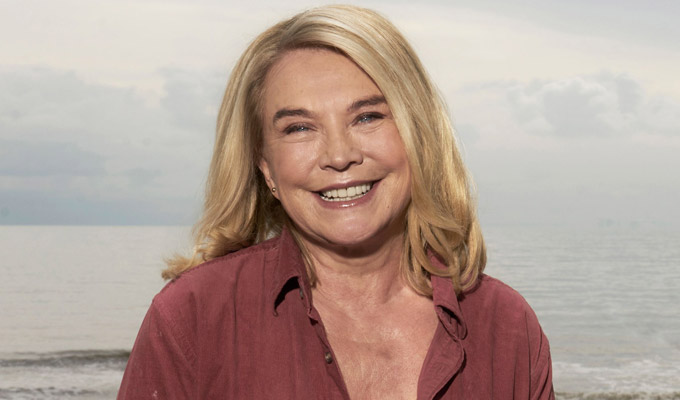 Full cast announced for BBC One comedy Bumps
The full cast has been announced for the BBC One comedy pilot Bumps, in which Amanda Redman plays woman who becomes a mother again at 63.
Lisa McGrillis, who plays dim-witted Kelly in Mum, will be playing Joanne, the grown-up daughter of Redman's character Anita.
As Joanne unexpectedly becomes pregnant with her first child at 37, Anita decides to have third child with the aid of an egg and sperm donor.
Seb Cardinal will play Aiden, Anita's son; Doctor Who and EastEnders star Louise Jameson will play Barbara, Anita's older sister; and comedy regular Leila Hoffman will play Ruby, Anita's mum;
The show, to air as a half-hour Comedy Playhouse, has been written by Lucy Montgomery and Rhys Thomas – husband and wife in in real life – who play the local barmaid, Fallon and Joanne's idle partner, Clay, respectively.
The cast also includes Clarke Peters, from The Wire, Philip Jackson, Freddie Davies and Jason Pennycooke.
Redman said: 'I am delighted to play Anita in this uplifting and hilariously entertaining BBC One comedy. Lucy and Rhys are very talented writers and I look forward to hearing what viewers think of the mayhem.'
McGrillis added: 'I am thrilled to be a part of this dysfunctional family comedy. It follows a mother and daughter's unconventional pregnancies and the effect this has on there already strained relationship and family. Lucy and Rhys tell this unusual story with real heart-warming humour. I'm excited to see where it will go.'
The broadcast date has not yet been announced.
Bump production credits
Made by: Kudos (part of Endemol Shine UK)
Created and written by: Lucy Montgomery and Rhys Thomas
Commissioned by: Shane Allen, controller of BBC comedy, and Charlotte Moore, director of BBC Content
Director: Sandy Johnson
Executive producer: Phil Temple
Producer: Georgie Fallon
Commissioning editor: Alex Moody.
Published: 9 Oct 2019
What do you think?