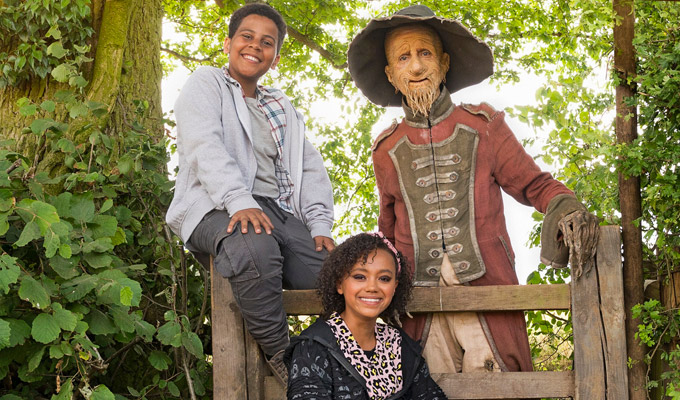 Michael Palin joins Worzel Gummidge cast
Michael Palin, Vicki Pepperdine, Steve Pemberton and Zoë Wanamaker have been cast in Mackenzie Crook's modern-day adaptation of Worzel Gummidge.
The Detectorists star is writing and directing two-hour long specials about the goings-on at Scatterbrook Farm as well as playing the titular scarecrow.
And the BBC says he's given the classic children's tale 'an environmental message'.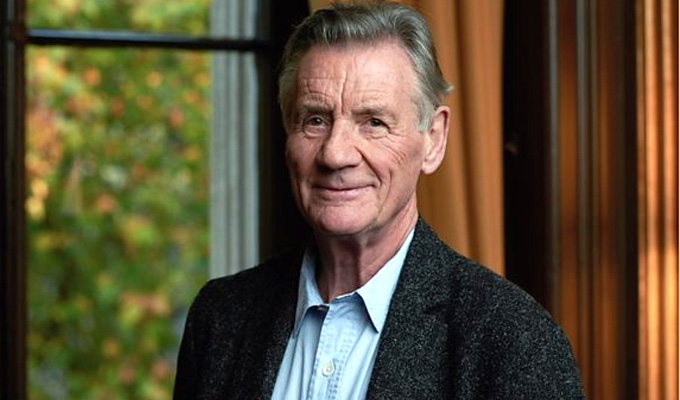 Palin will play The Green Man, the creator of the scarecrows, and said: It's a lovely part for me, but the whole script is very memorable and touching, and very funny too. It quite skilfully weaves in something for everybody all the time.'
My Family's Wanamaker will play the eccentric local aristocrat, Lady Bloomsbury Barton. She said: 'The whole thing is so charming and inventive… it's divine.'
Pepperdine will be following in the footsteps of Una Stubbs as the formidable. She said: 'There's something for everybody. It's got this heart to it, and you'd be hard pushed as an adult not to engage with it."
Pemberton will play Mr Braithwaite, the farmer. He said: 'This is the kind of show the whole family can enjoy together. It has a lot of humour, a lot of visual humour too, and I think kids will enjoy watching the children being central to the story.'
Rosie Cavaliero will play his wife, Mrs Braithwaite, with youngsters India Brown and Thierry Wicken (both pictured above with Crook) appearing as Susan and John, two city children spending their summer at Scatterbrook Farm. Comics Tom Meeten and Lucy Montgomery also have roles.
Further casting
Francesca Mills: Earthy Mangold
Tim Plester: Clarty
Colin Michael Carmichael: Soggy Bogart
Andrew James Spooner: Flat Alistair
Phil Hulford: Hannah Harrow
Tom Meeten: HMS Odney
Christopher-Robert Barlow: Rag Bag
Kiran Shah: Chopper and Root Bound
Charlie Mayhew: Rustle Sprouter
Lucy Montgomery: Jackie Pudding
Gus Brown: Oswald Pollypop
Malik Ibheis: Trike
Ben Langley: Driver
Mariam Haque: Receptionist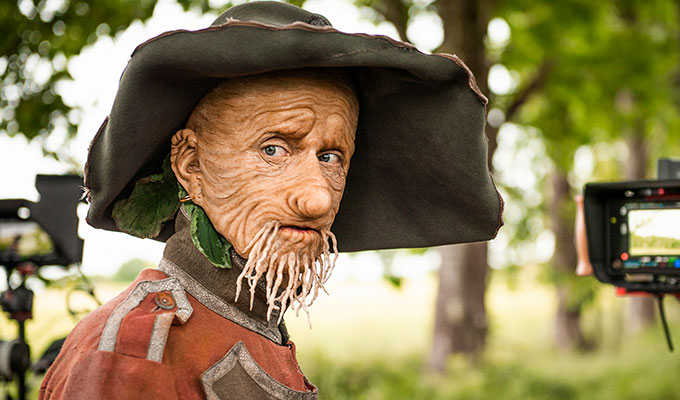 Worzel Gummidge production credits
Written and directed by: Mackenzie Crook
Made by: Leopard Pictures, Treasure Trove Productions and Lola Entertainment
Executive producers: Kristian Smith for Leopard Pictures, Lisa Thomas for Lola Entertainment, Mackenzie Crook for Treasure Trove Productions, plus rights holders Patrick D. Pidgeon and Eric S. Rollman for Pidgeon Entertainment, Inc
Producer: Georgie Fallon
BBC commissioning editor: Alex Moody
Published: 19 Sep 2019
Recent News
What do you think?