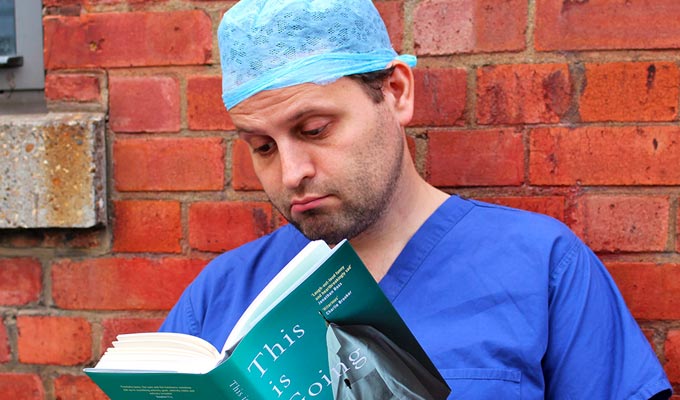 This Is Going To Hurt (but only a bit)
Adam Kay has created a special bite-size version of his bestselling NHS diaries This Is Going To Hurt.
The shortened Quick Reads version of the book will be released in February for just £1.
Other authors to release Quick Reads at the same time include Jojo Moyes, Ian Rankin and Sophie Kinsella
The condensed titles are also used across the country in colleges, prisons, trade unions, hospitals and adult learning organisations.
In a statement to trade website The Bookseller, Kay said: 'Literacy and healthcare have much in common; they are among our fundamental rights as individuals. They both require sustained funding, governments who believe in the possibilities they offer, and outspoken champions.
'[Quick Reads] has restored the joy of storytelling and opened new worlds to thousands of readers left behind by the huge, unfair cuts to libraries.'
Kay is adapting This Is Going To Hurt as comedy series for BBC Two, while a follow-up Twas The Nightshift Before Christmas will be out next month (Order).
Published: 8 Sep 2019
What do you think?