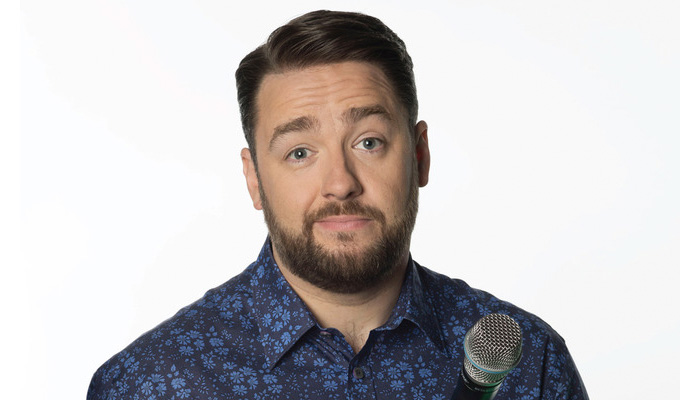 Jason Manford describes terrifying road-rage chase
Jason Manford has told of his terror of being chased for 80 miles by a crazed road-rage driver.
The comedian was nearly rammed off a dual carriageway as he was being driven back to London from a gig at Hayling Island, near Portsmouth.
He said his ordeal was like being in a 'Hitchcock movie' with the motorist swerving dangerously in front of his Mercedes van.
'It was one of the weirdest experiences I've had,' he said. 'There's road rage. What does that last, two miles? But this guy followed us for nearly 80 miles.'
The incident began soon after the comic left his gig at Sinah Warren Hotel on Saturday when he encountered a 2006 Toyota was blocking the road with its hazard lights on.
Its driver asked if Manford and his driver Lionel if they had jump-leads. They said, 'No', and drove on.
But ten minutes on, the man appeared alongside their van in his car.
Speaking on his Absolute Radio show, 38-year-old Manford said: 'He's shouting out the window, "Why didn't you have any jump-leads?" and "What are you doing here, on the island? This is my town."
'I thought, "We're going to wake up in a wicker man here".
'This is where it got scary. He was driving dangerously by cutting in front of us on the A3, breaking suddenly, coming up behind us, flashing us, beeping us, shouting out of his window, swerving into the road in front. It was getting to the point where it was a bit terrifying."
The man only disappeared when the pair drove to Sutton Police Station in Surrey, to report the incident. Officers found the Toyota abandoned nearby.
Manford said: 'It was registered to Hayling Island as well so he'd come all that way. They know everything about him. It was the weirdest experience of my life.'
However, he did not file a crime report over the incident.
Published: 19 Aug 2019
What do you think?