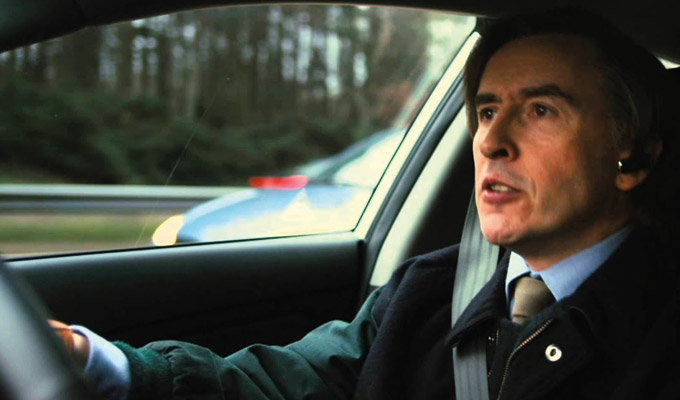 Alan Partridge gets Steve Coogan off a long driving ban
Steve Coogan has escaped a lengthy driving ban – by saying he'd have to cancel the next Alan Partridge series if he didn't have a licence.
The comedian said a ban would leave him no choice but to end his new BBC One show – a travelogue around the UK – because his character couldn't be seen riding a train.
He reportedly told Crawley magistrates: 'The whole nature of the series is that it is a travelogue and it's an artistic thing that he drives and that defines his character.
'You couldn't put him on a train because that not who he is - it's part of his character that he drives.'
He said the camera shots could not be faked because he has to be seen driving the vehicle himself.
Coogan, 53, had wound up in court after being caught driving his Porsche at 36mph in a 30mph zone near his £4million East Sussex mansion.
He faced getting three points on his licence, but already has nine – meaning an automatic six month ban.
But magistrates cut it back to two months after hearing him speak about Partridge, and saying that the 15 to 20 people his production company Baby Cow had lined up to work on the series would then be out of a job.
They also said they had taken into account his driving record, which was 'not very good', with a string of speeding offences to his name.
Published: 13 Aug 2019
Recent News
What do you think?