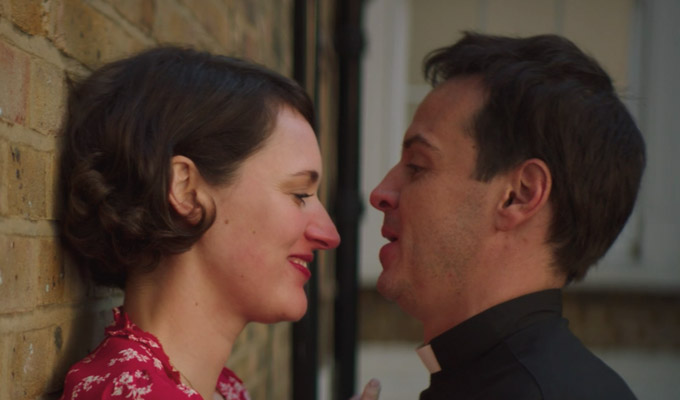 Fleabag: Now the TV scripts are to be published
Scripts from every episode of Fleabag are to be published in November.
The news follows last month's announcement that the playbook of Phoebe Waller Bridge's original one-woman show, which sparked the phenomenon, are to be released to coincide with its farewell West End run.
Publishers Hodder & Stoughton say the TV scripts will also include never-before-seen stage directions.
Announcing the release on Twitter, they said: 'You love Fleabag. We love Fleabag. Everyone loves Fleabag. Announcing publication of Fleabag: Scriptures. The entire filming scripts including new writing from Phoebe Waller-Bridge and never-before-seen stage directions. Coming 5th Nov.'
The book (acturally called Fleabag: The Scriptures) can be ordered now on Amazon.
Hodder's editorial director Emma Herdman says: 'I first emailed Phoebe's agents three years ago, after watching season one of Fleabag, and I've been pestering them ever since. I was sure that Phoebe would be a perfect fit for the Sceptre list – a boundary-breaking, whip-smart, hugely creative writer.
'Happily, Fleabag: The Scriptures showcases all we've loved about Fleabag, but also proves that what we've seen on our screens is only the tip of the iceberg. The reading experience, with the stage directions and Phoebe's original work, is just as rich as you'd imagine.
'Fleabag: The Scriptures will make for a perfect Christmas gift, but this is also a work that will stand the test of time. I know that readers will treasure this piece of cultural history and fall madly in love with Fleabag all over again.'
In a recent event to promote the show ahead of the Emmy awards, where Fleabag is up for 11 accolades, Waller-Bridge again ruled out a third series.
But she reportedly offered a glimmer of hope when the star and writer said: 'I have a fantasy of bringing Fleabag back when I'm 50.'
Published: 7 Aug 2019
What do you think?