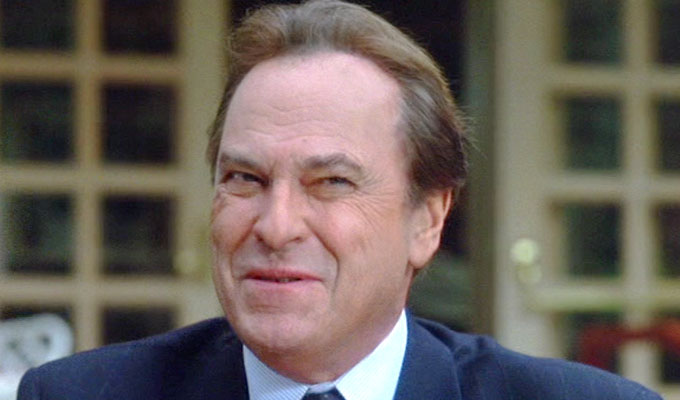 RIP Torn
Rip Torn, the actor best known for playing Artie on HBO's The Larry Sanders Show and Zed in Men in Black has died at the age of 88.
His publicist said he died yesterday at his home in Lakeville, Connecticut, with his family by his side
In a career that spanned seven decades, Torn appeared in 10 Broadway plays, more than 80 feature films, and dozens of television appearances.
He won an Emmy in 1996 for playing Larry Sanders's grouchy no-nonsense producer in Garry Shandling's sitcom.
And in real life he had a reputation for being unpredictable, too and once confessed: 'I have certain flaws in my make-up. Something called irascibility. I get angry easily. I get saddened by things easily.'
The part of George Hanson in Easy Rider was apparently written for Torn, but he withdrew after he and co-director Dennis Hopper got into a bitter argument in a New York restaurant. Jack Nicholson got the part instead.
He got carried away in a fight scene in the 1970 Norman Mailer film Maidstone, hitting the director and star in the head with a hammer. Mailer replied by biting Torn's ear.
In 2010, Torn was was given a two-and-a-half-year suspended jail sentence after being arrested for breaking into a bank with a firearm.
Alec Baldwin said today that his 30 Rock co-star was 'wonderful madman' but also a deeply committed, phenomenal actor'. Torn played the fictional chief executive officer of NBC owner General Electric, Don Geiss, in the sitcom until his 2010 arrest.
Family Guy creator Seth MacFarlane said Torn 'always made me laugh' adding that Artie was an 'unforgettable' comedy character.
And director Albert Brook said: 'R.I.P Rip Torn. He was so great in Defending Your Life. I'll miss you Rip, you were a true original.'
Here are some of his finest moments as Artie:
Published: 10 Jul 2019
What do you think?