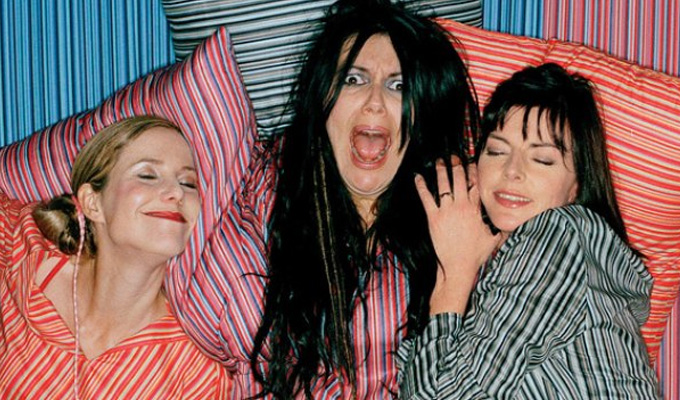 Smack The Pony reunion 'is not happening'
No broadcaster is prepared to air a Smack The Pony reunion, star Doon Mackichan has claimed.
The comedian and actress revealed that she, Sally Phillips and Fiona Allen have written new sketches, but have been knocked back by TV executives.
In an interview with The i, she said: 'It's just been really difficult. We've pitched to a few places and it's not happening.
'I don't know whether it's [because it's] older women but it's not happening, which is, to me, astonishing. You think, how funny does it have to be? With the brand?'
Her comments echo what Phillips said last year, when she told Chortle: 'We're always trying to do it again and no-one's interested.'
But Mackichan did have better news when she floated the idea o a Day Today reunion.
The team got together for a 25-year anniversary dinner in February, and she said: 'It was so nice to see Chris Morris again. We were all saying "We've got to do this'. Maybe a podcast.'
That's exactly what Steve Coogan said at the time, too, telling the Guardian: 'We said we should do something. Everyone has gone off and done their own thing. But 25 years is quite long enough to prove that you can do something else. So we may do a podcast or something.'
'[But] there's no point doing anything that is just based on nostalgia. Because what we did was very edgy and challenging. You either do something equally relevant or don't bother.'
Smack The Pony originally ran on Channel 4 between 1999 and 2003, with the first two series each winning an Emmy. It is currently available on All4.
Mackichan was speaking to promote her role in the David Mamet #MeToo play Bitter Wheat, which is at the Garrick Theatre in London until September 21.
Published: 19 Jun 2019
What do you think?