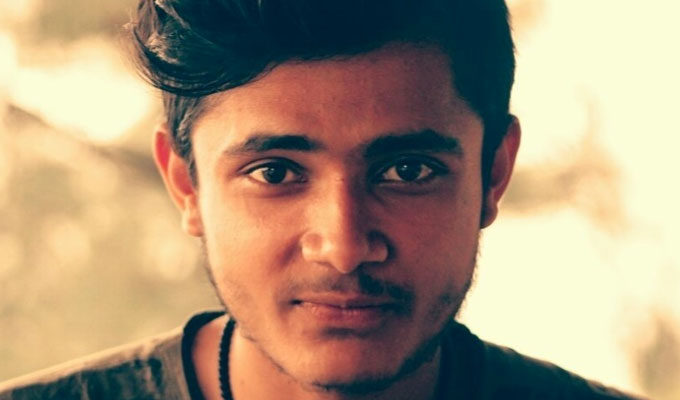 Comedian behind bars over satirical video
Worldwide protests are growing in support of a Nepalese comedian put behind bars for posting a satirical movie review on YouTube.
A rally took place in Kathmandu last week after police locked up 24-year-old Pranesh Gautam over claims his parody was libellous. He has been held for nine days so far.
Director Milan Chamling Rai, known as Chams, claimed Gautam's video review of his film Bir Bikram 2 was offensive, affected sales and harmed his reputation.
He told The Himalayan Times: 'They have every right to review the film. But the words they have used are racist, derogatory and defame me.'
But rather than take civil action, he evoked the country's controversial Electronic Transaction Act, which was intended to combat cybercrime. Suspects accused of offences under that legislation cannot get immediate bail.
Article 47 of the Act says that posting anything illegal, or 'contrary to the public morality or decent behaviour or any types of materials which may spread hate or jealousy' is an offence.
The maximum sentence is a five-year jail term, and the vague wording of the clause has previously allowed police to take action against journalists and social media posts.
Police reportedly posted a photograph of Gautam on Facebook, now removed, saying that he was arrested 'for using YouTube to spread wickedness and defame the film industry.'
Meme Nepal, the company which produced and distributed Gautam's parody, is said to have tried to negotiate a settlement with Chams, but he was in no mood for a deal.
He told the Kathmandu Post that he wanted 'teach a lesson' to the company, adding: 'These kinds of elements harm the society and we need to get rid of them.'
Rather than rally behind freedom of speech, Nepal's film-makers have largely taken Chams's side. Akash Adhikari, chair of the Producers Association of Nepal, has been at the police station lobbying for the young comedian be punished.
But elsewhere support has been growing for Gautam.
At the peaceful rally, stand-up Rajina Shrestha, said laws were being used to muzzle free speech, saying: 'This needs to change.'
And many comics have been adding their support online using the hashtag #FreePraneshGautam
American Lee Camp said: 'A comedian is behind bars for something he said about a movie on YouTube. This repulsive & unacceptable on so many levels. The corporate media has failed us & many comedians are the truth tellers of our time.'
Australian Marcus Ryan added: 'A fellow comedian is behind bars in #Nepal and scared, all for a film review he made on YouTube! I've had negative reviews but never believed they deserve prison! Comedians are social commentators, we need freedom of speech. This is ridiculous and inhumane.'
Amnesty Nepal tweeted: 'We stand in solidarity with #Pranesh and support #FreePraneshGautam campaign. We call on the authorities including to respect and uphold #freedomofexpression and release Pranesh without any further delay.'
Gautam is expected to appear in court today, where he may be able to secure bail.
Last week Nepal's Prime Minister KP Sharma Oli addressed the Oxford Union, saying: 'I know how important the access to education and freedom of speech are for people and society to grow, develop and prosper.'
Meenakshi Ganguly, South Asia Director of campaign group Human Rights Watch, said: ' If Oli truly believes his words, he should amend the numerous abusive provisions in new media laws he's putting before parliament.'
Published: 16 Jun 2019
What do you think?