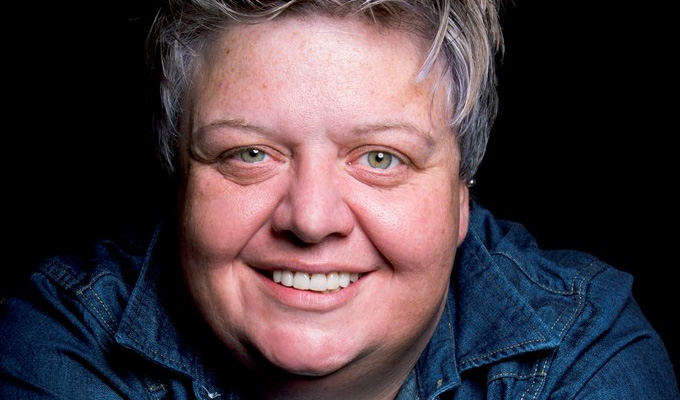 Susie McCabe scoops two Scottish comedy awards
Susie McCabe was a double winner at the Scottish Comedy Awards last night, taking home best headliner and best show.
'These awards mean the world to me!,' she posted on social media. 'Thank you to every single person who came to see Domestic Disaster.'
The show was about her moving back in with her parents after a relationship breakdown, and addresses the sexism of being expected to be good at housework, and internalised misogyny.
Elsewhere, Kevin Bridges won event of the year for his residency at The Hydro, and Frankie Boyle won best TV comedian.
But women dominated the live caterories, with six of the 10 performance awards going female performers.
Among them were Amy Matthews, who won best newcomer. She tweeted: 'I love this job and I love this circuit. This little Essex gal is very lucky to call you home. Thanks to anyone who has ever booked me, or said something nice, or said something constructive. This is nice.'
Gavin Mitchell said he was 'chuffed' to be named best actor for his role as Boabby the pub landlord in Still Game, adding: 'Especially touched and humbled since it comes from my peers, thank you so much. Much love and thanks.'
Outgoing Stand director Kenny O'Brien was giving an award for Outstanding Contribution and Paul Sneddon, who performs as Vladimir McTavish, received a lifetime achievement award
Voting was limited to those who work within the Scottish comedy industry either as performers, writers, or production staff.
Here are all of last night's winners
Best Headliner: Susie McCabe
Best Newcomer: Amy Matthews
Best Compere: Jay Lafferty
Breakthrough Act: Christopher MacArthur-Boyd
Best Variety / Improv: Stu and Garry
Best TV Comedian: Frankie Boyle
Best Radio Comedian: Billy Kirkwood, who hosts the breakfast show on West FM
Best Festival Solo Show: Domestic Disaster
Best Actor or Actress: Gavin Mitchell for Still Game
Best TV Show: Still Game
Best Radio Show: Breaking The News
Best Online Comedy: Janey Godley
Best Writer: Elaine Malcolmson of BBC Breaking the News
Best Event: Kevin Bridges residency at The Hydro
Best Comedy Club: The Stand, Glasgow
Best Comedy Night: Enterteasment
• McCabe and best breakthrough act Christopher MacArthur-Boyd are among the 28 acts taking part in Chortle's Fast Fringe at the Underbelly festival on London's South Bank on July 1. Tickets here.
Verified account
Published: 12 Jun 2019