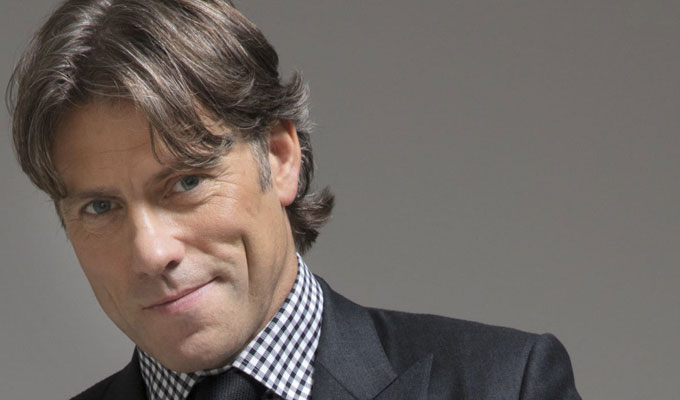 John Bishop announces 'work in progress' shows
Time was when a big-name comedian working up new material might drop in unannounced at a local comedy club,
But John Bishop has announced a new run of 'work in progress' shows that take in some of the biggest theatres in Britain, with tickets costing almost £30.
He will be playing 30 UK cities between September and December, usually with three-night residencies in most locations.
Promoters call the tour a 'run of intimate dates' – although it includes such venues as Newcastle City Hall, Dunfermline Alhambra or Sheffield City Hall – all of which have capacities of more than 2,000.
Ticket prices for most venues have not yet been revealed until the shows go on sale to Bishop's fans at 10am tomorrow. But the Middlesbrough dates are priced £27.50 before fees.
Still even the large theatres are an order of magnitude smaller than the arenas he often plays; and his 2017/8 UK tour Winging It, played to more than 500,000 people.
And there are some more intimate theatres on his schedule, such as the 400-capacity Camberley Theatre or the 500-capacity art deco Electric Palace in Bridport.
Here's the UK schedule:
September 17-20: Camberley Theatre
September 24-27: Southampton NST City
October 2-4: Harrogate Theatre
October 9-11: Huntingdon Arts Centre
October 16-18: Bridport Electric Palace
November 1-2: Aberdeen Music Hall
November 6-7: Southsea Kings Theatre
November 13-15: Glasgow Pavilion Theatre
November 20: Newcastle City Hall
November 26-28: Dunfermline Alhambra
December 4-5: Middlesbrough Town Hall
December 11: Sheffield City Hall
December 12-13: Stevenage Arts & Leisure Centre
Published: 11 Jun 2019
What do you think?