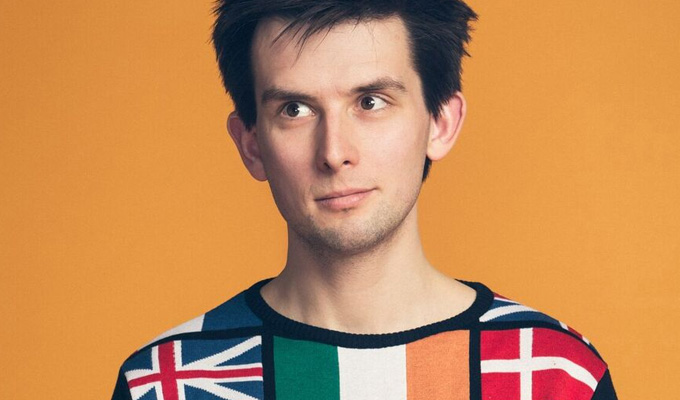 The Brexit breakup show?
The week's best live comedy.
Tuesday May 28
LONDON: There's a performance in the swanky Purcell Room on the South Bank for Kieran Hodgson's '75 - a show about Britain's new relationship with the Common Market 44 years ago, that's worryingly relevant today, as well as compellingly funny.
Thursday May 30
LONDON: The Moth Club in Hackney hosts another anarchic Stamptown Comedy Night under the manic eye of host Jack Tucker, the unhinged stand-up alter-ego of Zach and Viggo's Zach Zucker. The bill tonight includes improv rapper Abandoman, mischief-maker Rosie Jones and the clownish antics of Garry Starr.
LONDON: As seen on Taskmaster, but not on this season of Have I Got News For You after the BBC pulled the episode he taped at the last minute, the sardonic Phil Wang comes to the Underbelly on the South Bank for two nights.
RUSPER: It might only have a population of 1,400, but the residents of this West Sussex village have a comedy treat in the Lamb Inn tonight, courtesy of the darkly impish Carey Marx, posh bloke Matthew Osborn, the assured commentary of Nathan Caton, and savvy jack-the-lad host Rich Wilson
Friday May 31
LEEDS: Clinton Baptiste, the dubious psychic (is there any other sort?) from Peter Kay's Phoenix Nights graces the stage of Top Banana Comedy Club at Coopers Bar tonight. The alter-ego of Barry From Watford creator Alex Lowe will be joined by circuit favourites Jeff Innocent and Katie Mulgrew
BRIGHTON: Bonkers character comedy from Lucy Pearman - soon to be seen in Spencer Jones's BBC One sitcom Mister Winner - as she brings her acclaimed Fruit Loop show to Komedia.
• Search our full listings for comedy near you using the pull-down menus on the left of this page.
Published: 26 May 2019
What do you think?