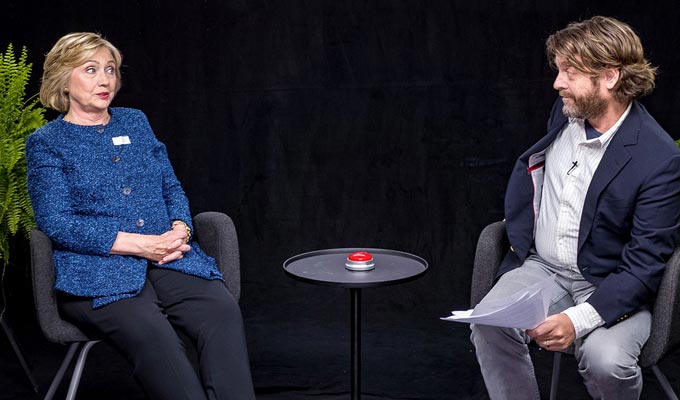 Between Two Ferns to become a movie
It seems like an unlikely premise for a movie, but Zach Galifianakis awkward interview series Between Two Ferns is becoming a Netflix feature film.
It will be directed by Scott Aukerman, who co-created the format for the Funny Or Die website, and will be released on September 20.
Netflix bills the show as 'featuring celebrities you've heard of' – but gave no other details of who they might be.
The Hangover star Zach Galifianakis made 21 episodes of the series, but only two in the last four-and-a-half years; one with Hillary Clinton during the 2016 Presidential campaign and one last year with Jerry Seinfeld and Cardi B.
Previous instalments included Brad Pitt, President Barack Obama – and Louis CK.
The Netflix blurb to the movie says: 'Zach Galifianakis dreamed of becoming a star. But when Will Ferrell discovered his public access TV show Between Two Ferns and uploaded it to Funny or Die, Zach became a viral laughing stock. Now Zach and his crew are taking a road trip to complete a series of high-profile celebrity interviews and restore his reputation.'
Galifianakis announced the news at a Netflix event in Los Angeles.
Published: 24 May 2019
What do you think?