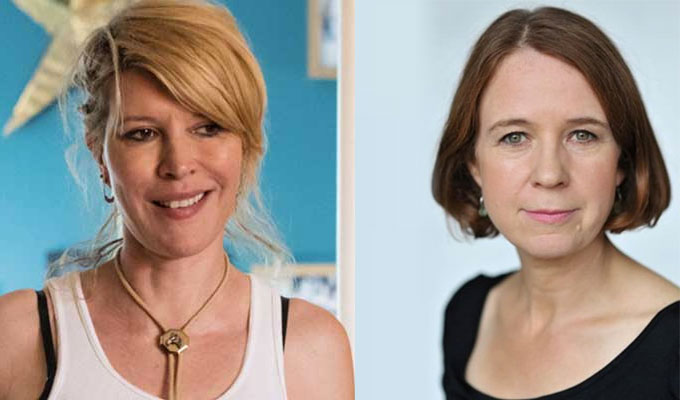 Podcast victory for Julia Davis and Vicki Pepperdine
Julia Davis and Vicki Pepperdine's series Dear Joan And Jericha has been named best comedy at the British Podcast Award.
In the eight-part series, released this time last year, the pair play useless agony aunts with a background in 'life coaching, female sexual health, psycho-genital counselling and sports journalism'.
Silver in the category went to Benjamin Partridge's Beef And Dairy Network Podcast, while the All New Angelos and Barry Podcast took the bronze.
Meanwhile, My Dad Wrote A Porno, hosted by Jamie Morton, James Cooper and Alice Levine, won the Podcast Champion award.
The team have filled the Royal Albert Hall with the exploits of Belinda Blumenthal – the heroine of the bad erotic stories written by Morton's father – and filmed an HBO special which aired last weekend.
Welsh actor Michael Sheen, who presented the award at Kings Place in London, said that My Dad Wrote A Porno 'has done more than any other British podcast to show off the exciting future of podcasting
Published: 19 May 2019
What do you think?