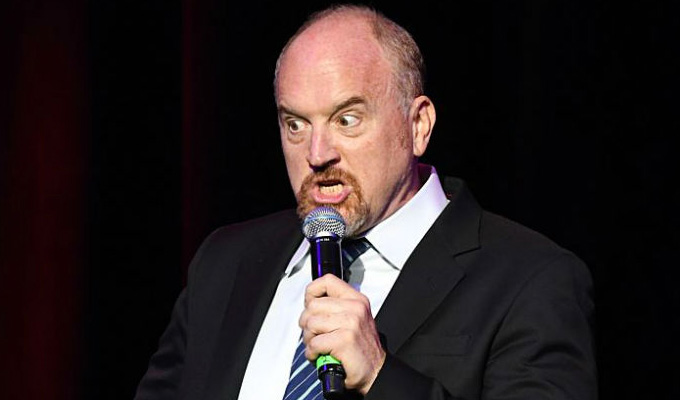 UK dates for Louis CK
UPDATE: These shows have now been cancelled - read more here
Disgraced comedian Louis CK is heading to the UK for two intimate dates next week.
The stand-up, whose career collapsed over revelations that he masturbated in front of female comedians, is to play gigs for the House Of Fun comedy clubs in Leeds.
CK returned to the stage in August last year after taking nearly a year off after admitting several instances of sexual misconduct.
Since then his sporadic stand-up performances have often met with protest – while leaks of work-in-progress routines about the survivors of school shootings and trans people have caused more outrage.
He has since threatened audiences with legal action if they repeat any of his material without his 'express prior written consent' – though quite how enforceable his demands are has yet to be tested in court.
The House Of Fun says his two nights in Leeds are CK's only currently planned British dates.
Club promoter Toby Jones said they were approached by CK's US promoter to host him, and admitted: 'We are aware of some people's feelings and spent the weekend deliberating whether to do them or not' before finally agreeing.
Published: 14 May 2019
What do you think?