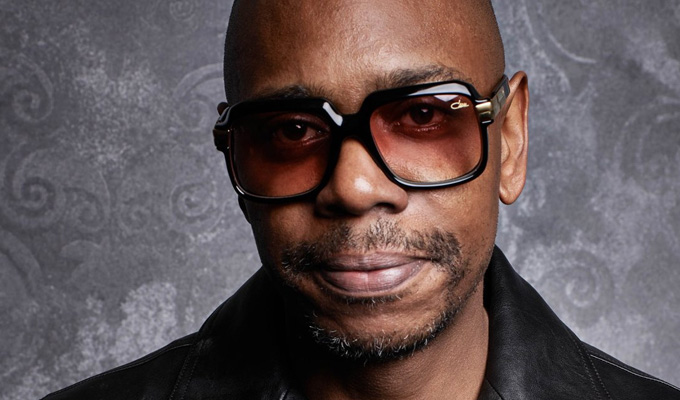 Dave Chappelle to receive the Mark Twain Prize
Dave Chappelle is to receive this year's Mark Twain Prize for American Humor.
He joins a prestigious list of previous winners including Richard Pryor, Steve Martin, George Carlin and 2018 recipient Julia Louis-Dreyfus.
The award is handed out by the John F. Kennedy Center for the Performing Arts in Washington DC.
Its president Deborah Rutter said: 'Dave is the embodiment of Mark Twain's observation that "against the assault of humour, nothing can stand". For three decades, Dave has challenged us to see hot-button issues from his entirely original yet relatable perspective.'
Chappelle, who already has two Emmys and Grammys, will receive the honour on October 27.
Previous winners are: Richard Pryor (1998), Jonathan Winters (1999), Carl Reiner (2000), Whoopi Goldberg (2001), Bob Newhart (2002), Lily Tomlin (2003), Lorne Michaels (2004), Steve Martin (2005), Neil Simon (2006), Billy Crystal (2007), George Carlin (2008), Bill Cosby (20098) Tina Fey (2010), Will Ferrell (2011), Ellen DeGeneres (2012), Carol Burnett (2013) Jay Leno (2014), Eddie Murphy (2015), Bill Murray (2016), David Letterman (2017), and Julia Louis-Dreyfus (2018).
Bill Cosby's Mark Twain Prize was rescinded in 2018 after he was convicted on three counts of sexual assault.
Published: 8 May 2019
What do you think?