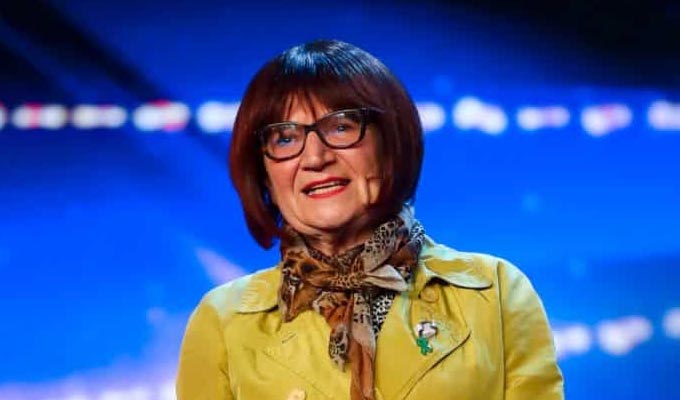 Nice work!
Barbara Nice has made it through to the next round of Britain's Got Talent - but fellow comedy circuit stalwart Steve Best was not so lucky.
Nice - the alter-ego of performer Janice Connolly - wowed judges with her 'ordinary housewife' shtick - andtrademark crowd surfing.
She got 'yeses' from all four judges, with David Walliams saying: 'You are a comedy whirlwind... a star is born.'
Amanda Holden called her 'a genius', Simon Cowell said she was 'old school but great' and Alesha Dixon said: 'Every single word was hysterical'.
As an actress, Birmingham-based Connolly has appeared in Phoenix Nights – and in 2017 was awarded a British Empire Medal for running the group Women And Theatre.
Here is her full set:
However, 51-year-old Best was shown as dying with his punny one-liners, such as as saying his dad was called Persil as he was 'my non-biological father', failing to generate laughs.
Cowell said: 'I always go from the audience reaction. For whatever reason, it's one of those nights' and Walliams sympathised: 'I'm really gutted for you.'
All four judges gave him a no.
Published: 20 Apr 2019
What do you think?