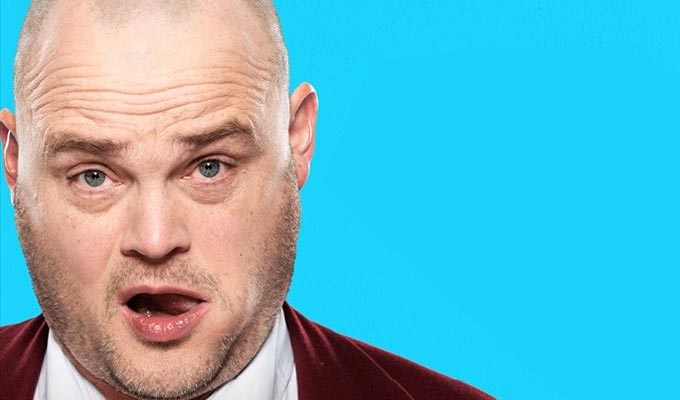 New history podcast for Al Murray
The week's best comedy on demand.
We Have Ways Of Making You Talk
Comic and history buff Al Murray is joined by historian James Holland for this new weekly podcast all about the Second World War, with battlefield tales and forgotten events. Each week they also bring along a World War Two artefact and tell its story. Listen here.
Dave Allen: The Immaculate Selection
An hour-long anthology of the legendary comedian's best material, compiled from his time at the BBC from 1971 to 1986. It was first compiled for broadcast in 2014, but repeated on BBC Two last Saturday, so it's now on iPlayer.
The Skewer
Described as a 'late-night satirical river of sound', this odd new Radio 4 show from former Now Show regular Jon Holmes aims to give a platform who don't write sketches, jokes and one-liners, but instead channel their talents into playing around with sound. Listen on BBC Sounds.
Nerdland
A host of comics, including Paul Rudd, Patton Oswalt, Hannibal Buress, Kate Micucci and Mike Judge, voice this 2016 animated comedy about two best friends and wannabe acts who make a last-ditch effort to become famous. Critics were lukewarm on its release, but it's just been released on Amazon Prime.
Am I Being Unreasonable?
Confusingly, there is more than one podcast of this name, but this new one is torn from the parenting forums on Mumsnet. It's hosted by comic Lucy Porter and broadcaster Aasmah Mir, who try to answer the moral quandaries posted online. Regular themes include bridezillas, bad parking, how many toddlers in a cafe is too many toddlers in a cafe, and whether or not to leave your husband because of how he stacks the dishwasher. Listen here
Published: 6 Apr 2019
Recent News
What do you think?