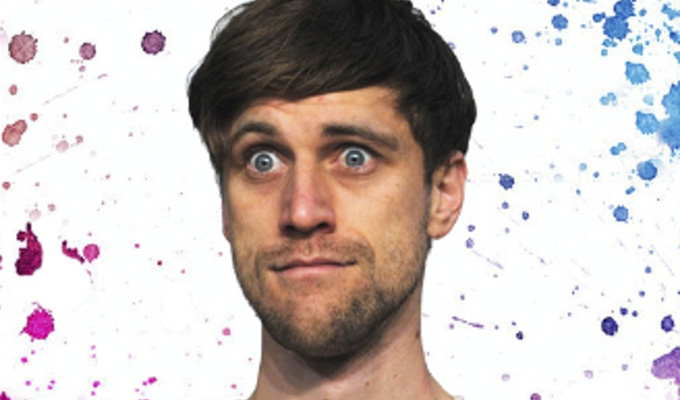 Australian comic Luke Nowell takes his own life
Australian comedian Luke Nowell has taken his own life.
The performer, who trained at the Ecole Philippe Gaulier physical comedy school in France, was a regular performer on the Australian festival circuit and came to the Edinburgh Fringe in 2016 and 2017 and the Brighton Fringe in 2017
His sister Rachel broke the news of his death on Facebook, saying: 'It's with a very heavy heart that I share with you all the passing of my brother Luke.
'After a long battle with mental illness the pain that his depression and anxiety caused eventually became too much. He chose to leave this world by taking his own life.
'He was the funniest person I knew. He was incredibly talented, extremely loyal and one of my best friends. I will remember him for the joy he brought to our lives. Thanks for all the giggles Luke.'
British comedian Elf Lyons, a fellow Gaulier graduate, was among those to pay tribute.
She wrote on Twitter: 'Luke Nowell was a superb clown, a passionate, loving man and a dear friend. Can't fully convey the emotions but want to shout from the rooftops to anyone who feels that they are stuck, you are not alone. Talk to someone. Suicide is a permanent action to a temporary situation.'
Nowell was also a member of Impro Australia, and in a eulogy on their Facebook page John Knowles, wrote: 'Luke struck me as natural improviser, a generous humble teacher and a kind funny person loved by the comedy community. I'm sure we were all looking forward to watching and cheering as his performing star ascended.
'Our heartfelt feelings are with his family, friends and fans - those he made laugh and cry and squeal with delight through the indelible impressions that his performances have left.'
* If you need someone to talk to, call the Samaritans free on 116 123
Published: 13 Mar 2019
What do you think?