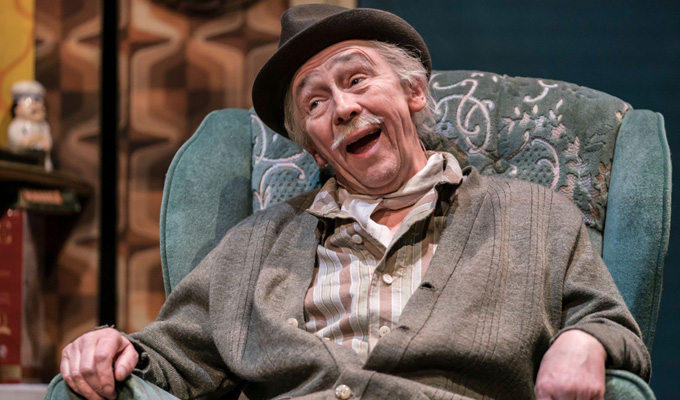 Only Fools And Horses musical takes £8million
The Only Fools And Horses musical has taken £8million at the West End box office in its first four weeks.
The stage show has had mixed reviews, but Nigel Everett, the manager at the Theatre Royal Haymarket, said: 'I have never seen such a hugely positive reaction from audiences…. the theatre goers literally raise the roog.at every performance.'
And Danny Cohen, president of theatre owner Access Entertainment added that the box office take – which represents more than 150,000 tickets sold – is testament to the huge love out there for this quintessentially British show."
The show stars Tom Bennett as Del Boy, Ryan Hutton as Rodney and Paul Whitehouse as Grandad. Whitehouse adapted the sitcom for the stage with Jim Sullivan, the son of the comedy's creator John.
In The Guardian, Mark Lawson praised 'the finest collection of vintage gags' but criticised the musical element and the lack of ambition.
The Daily Mail's Jan Moir said it was 'heartening to know that the world of the Trotters has lost none of its appeal', despite admitting it had 'little dramatic impetus'.
The BBC's Will Gompertz gave it two stars, saying: 'it is a lovingly constructed, professionally produced tribute show that fails to live up to the original' while The Times's Dominic Maxwell called it 'such an odd mix of the tried-and-tested and the new-and-half-cocked'.
But The Sun raved: 'Whoever said an Only Fools and Horses musical wouldn't work will be feeling like a right plonker now' and the Mirror enjoyed the fun saying: 'Every performance is pukka – and, if the plot's a bit iffy, who cares?'
Read Chortle's verdict here.
The cast of the musical will also be appearing as part of BBC One's Comic Relief telethon on Red Nose Day, March 15.
Published: 4 Mar 2019
What do you think?