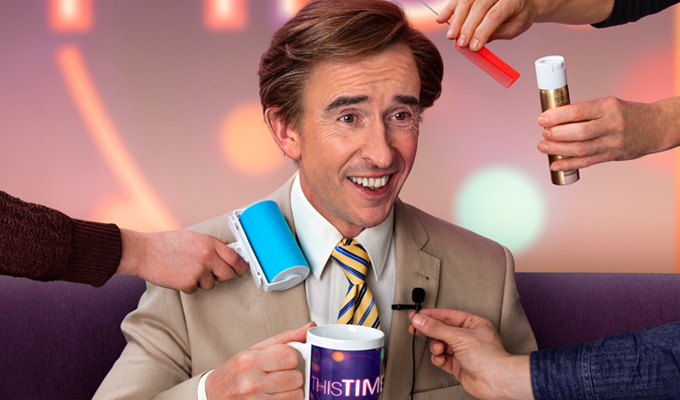 Alan Partridge to make another BBC series
Steve Coogan is making another Alan Partridge series for the BBC – with the hapless presenter trying 'something else'.
The new show will follow the return of Steve Coogan's character to the corporation after more than 25 years in This Time With Alan Partridge, which started last week.
Neil Gibbons and Rob Gibbons, who now write the character with Coogan, revealed the separate show was about to start shooting later this spring.
Speaking on the Empire Film Podcast, they told host Chris Hewitt: 'There are other formats on our list, one of which we're - I don't know if we can talk about it - but we're about to shoot another Partridge series.
'We're going to film it in May for the BBC, which is Alan trying his hand at something else.'
The BBC has yet to confirm any commission.
Coogan will also be taking part in Comic Relief this year, having recorded a sketch Red Nose Day telethon, goes out on BBC One on March 15.
The Gibbons brothers also declined to confirm whether Partridge's pal Michael was dead after plunging off Cromer Pier at the end of the Alpha Papa film. At a screening last month, Coogan was asked if the bumbling Geordie was going to make a comeback, and replied: 'He's um.. well, watch this space. We've got plans for Michael.'
Here's the podcast in which they made their comments, first spotted by the British Comedy Guide, and subsequently retweeted by Coogan's production company Baby Cow.
Published: 3 Mar 2019
What do you think?