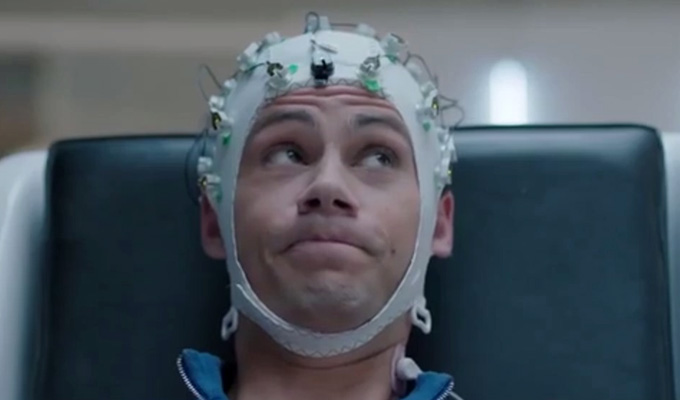 Take a trip to Weird City
This week's comedy on demand.
Tim and Eric Awesome Show, Great Job!
Reports of Channel 4's new tie-up with cult US comedy brand Adult Swim focussed primarily on the bonkers animation Rick & Morty and the stop-motion antics of Robot Chicken, as they both got E4 slots. But also included in the deal are all 50 episodes of this dark sketch show from Tim Heidecker and Eric Wareheim and featuring some of the leading lights of America's alternative comedy scene: Bob Odenkirk, John C Reilly, Weird Al Yankovic, Zach Galifianakis, Brian Posehn and Todd Barry among others. It divided opinion, with some critics suggesting it was just too weird – but five seasons suggests it found an audience with similar sensibilities. They are all available now on All4 here.
Weird City
One of YouTube's ventures into commissioning original content, this sci-fi comedy anthology from Jordan Peele and Charlie Sanders is set in the futuristic city of Weird, a society strictly divided between those Above The Line and those below it. Most of the episodes are behind the premium paywall, but the first couple can be viewed for free (Ep1 | Ep2). With parallels drawn with Black Mirror, critics have praised the verve of the production and the sharp, savvy scripts, even if it's not always an easy watch.
We Called Your Mom
The internet is full of comedian-talking-to-comedian podcasts, but Los Angeles-based comic Beth Stelling has come up with a twist - interviewing the mothers of her comedian friends. And the podcast is co-hosted by her own mother, Diane. The first episode features Maria Bamford's mother, Marilyn, who often features in her daughter's stand-up and even made up 50 per cent of the audience for her 2012 special, alongside Bamford's dad. The podcast is four episodes in, with Seth Rogan's mum Sandy the latest guest. Listen here.
The Fortune Cookie
This 1966 black comedy has just been added to Amazon Prime. Directed by Billy Wilder it marks the first on-screen collaboration between odd couple Jack Lemmon and Walter Matthau. Lemmon plays a cameraman injured when an American football player runs into him during a match; Matthau is a conniving lawyer who persuades him to fake a much worse injury for a bumper insurance payout. At the time of its release, the New York Times called the film, 'a fine, dark gag-filled hallucination'. Watch here.
Published: 23 Feb 2019
What do you think?