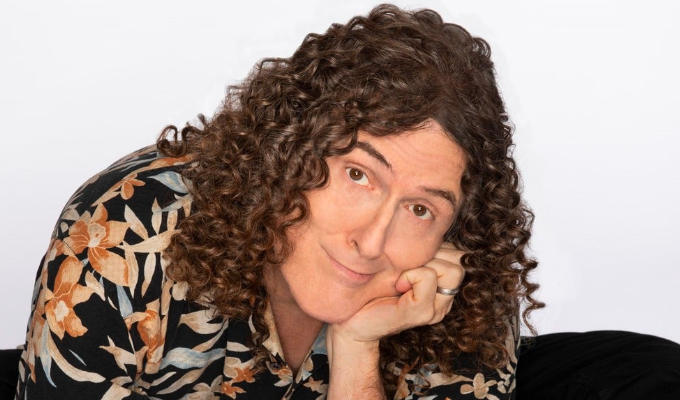 Weird Al Yankovic
Date of birth:
23-10-1959
Born in California to a Yugoslav father, Al Yankovic began making song parodies while still a teenager, getting his break in 1976 when his first song was played on the Dr Demento radio show. The DJ championed him and gave airtime to early parodies such as Another One Rides The Bus.
He toured with a Dr Demento live show and released his first, self-titled, album in 1983. He shot to worldwide fame the following year with a parody of Michael Jackson's Beat It, called Eat It, partly on the back of the video which closely resembled the original.
Over the years he has sold more than 12million albums and recorded more than 150 parodies. The most successful include White & Nerdy, which got to No 9 in America's Billboard charts in 2006 (but just No 80 in the UK) and 1992's Smells Like Nirvana (No 35 in the States, No 58 in the UK).
He has also directed original videos for artists including Ben Folds,Hanson and Black Crowes.
Read More