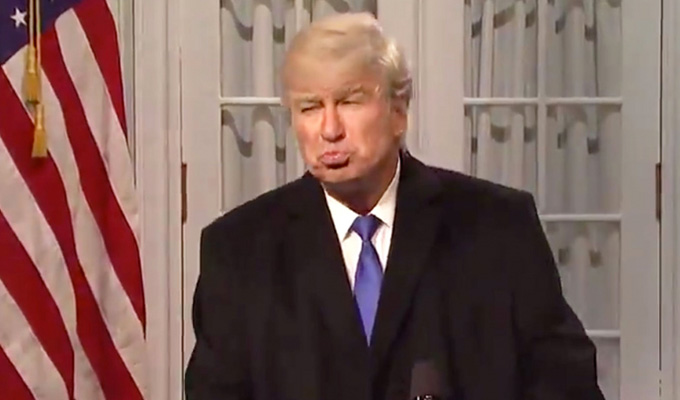 Donald Trump demands 'retribution' after SNL made fun of him
The President of the United States has called for 'retribution' against a comedy sketch.
Thin-skinned Donald Trump again turned to Twitter after Alec Baldwin mocked him on Saturday Night Live this weekend.
He angrily blubbed that the show was a 'hit job' and demanded some sort of investigation – despite the right to free expression being enshrined in the American contribution.
'How do they get away with it?' whined the man who orchestrated a years-long campaign of lies that Barack Obama was not born in America.
On Saturday's NBC show, Baldwin parodied Trump's press conference when he concocted a national emergency to divert funds to his cherished border wall that had been denied by Congress.
'Wall works, wall makes safe,' he said. 'You don't have to be smart to understand that – in fact it's even easier to understand if you're not that smart.'
Writing on Twitter, the commander-in-chief raged: 'Nothing funny about tired Saturday Night Live on Fake News NBC! Question is, how do the Networks get away with these total Republican hit jobs without retribution? Likewise for many other shows? Very unfair and should be looked into. This is the real Collusion!'
He went on to repeat his usual cry that 'the rigged and corrupt media is the enemy of the people' - just days after one of his supporters attacked a BBC cameraman covering a Trump rally.
Baldwin said Trump's comments could jeopardise his and his family's safety.
The actor said: 'I wonder if a sitting President exhorting his followers that my role in a TV comedy qualifies me as an enemy of the people constitutes a threat to my safety and that of my family?'
Published: 18 Feb 2019
What do you think?