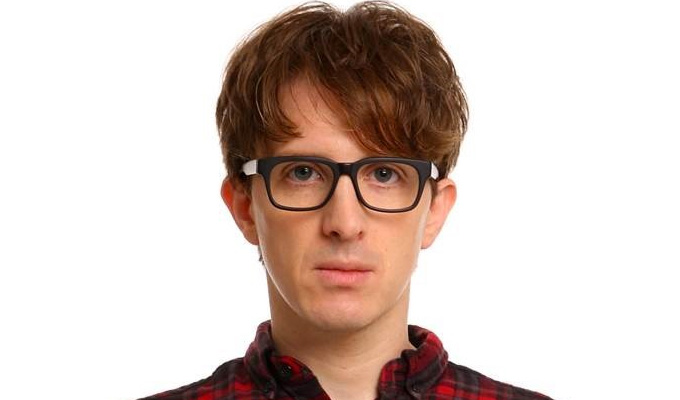 Hey. that's my joke spam email!
British stand-up James Veitch has protested after some of his material appeared uncredited and bizarrely out of context on US institution The Tonight Show.
On a segment called Spamologues on the NBC show last Thursday, host Jimmy Fallon and his guest, Jada Pinkett Smith, read 'real spam emails aloud with a dramatic flair'.
'Every spam email we're about to perform is 100 per cent real, these are real spam emails' Fallon told the viewing audience.
After reading some genuine examples, Smith read out one saying: 'Solomon - your not gonna believe what I have to tell you. Ready for it? One word; hummus. It's going places.I was in the grocery store the other day and there were about 30 different varieties.'
If that doesn't sound like a real phishing email, it's because it's not. Rather it was a reply that Veitch sent to his own would-be scammer, and then used in a stand-up routine.
And it's hardly obscure, having made it into his TED Talk that has been viewed more than 79 million times online.
'Hey @FallonTonight We Need To Talk About the bit,' Veitch posted on Twitter, calling the misappropriation 'madness'.
He said that the mix-up might be 'an honest mistake', but confirmed that he had not been involved in the making of the show.
A spokesperson for NBC declined to comment – but an insider at the network said it was a genuine mix-up, and that that they had reached out to Veitch.
Most comments about the segment when it was uploaded to The Tonight's Show's YouTube channel are about the similarities between the two bits.
Commenter Marc Nunley posted: 'The hummus one was James Veach [sic] responding to a spam email himself. Come on guys at least give that man credit he was actually ON Conan for god sakes'.
Here is Veitch's routine:
And here is The Tonight Show's version:
- by Jay Richardson
Published: 1 Feb 2019
What do you think?