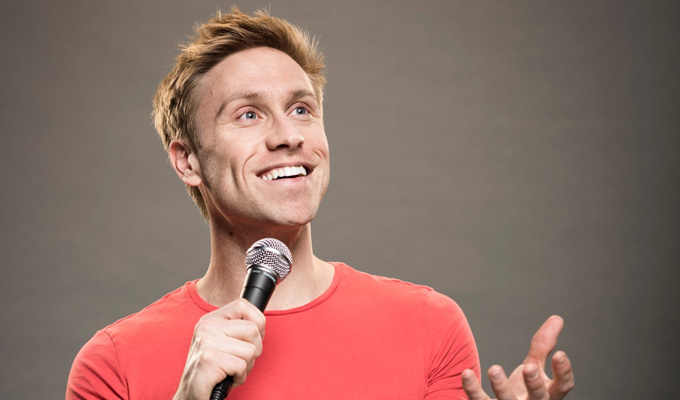 BBC made Russell Howard rewrite a joke – in case it offended Isis
Nervous BBC chiefs once forced Russell Howard to rewrite a joke – in case it offended fundamentalist Islamist terrorists.
The comic has revealed that executives asked that he change a routine in which he attacked Isis as 'not being Muslims' following the 2015 Paris attacks that killed at least 130 people.
Speaking on his Sky One show The Russell Howard Hour, the stand-up said: 'A while back I worked for the BBC and I did a piece about the Paris attacks when I said Isis weren't Muslims, they were terrorists – and the crowd cheered.
'And then, at the end of the show, the BBC lost their mind, [saying] "You need to re-record it! You need to say Isis aren't *devout* Muslims."
'I was like, "Are you worried we are going to offend Isis?" Are they going to write in?"'
Howard then imagined a terrorist mastermind penning a letter of complaint: 'Dear Points Of View, imagine my horror when I was misrepresented on a late-night satire show. Farouk and I will be cancelling our TV licence. Please excuse my handwriting, I have a hook for a hand.'
The comic then added: 'Fuck those traitors to their faith! If they are killing people, the least I can do as a comedian is call them names. And if Isis gets upset, then fuck them.'
However, when the routine was broadcast on his former BBC show, Russell Howard's Good News, the words 'devout Muslims' were used, in keeping with the executives' wishes.
But he also called them 'hypocritical cowards', 'warmongering pricks' and 'ignorant thugs who hijacked a religion to create fear'.
And here's his segment from this week's Russell Howard Hour when he revealed the BBC edict, as part of a routine about freedom of speech and its consequences.
Sky has just recommissioned two more series of The Russell Howard Hour.
Published: 26 Jan 2019