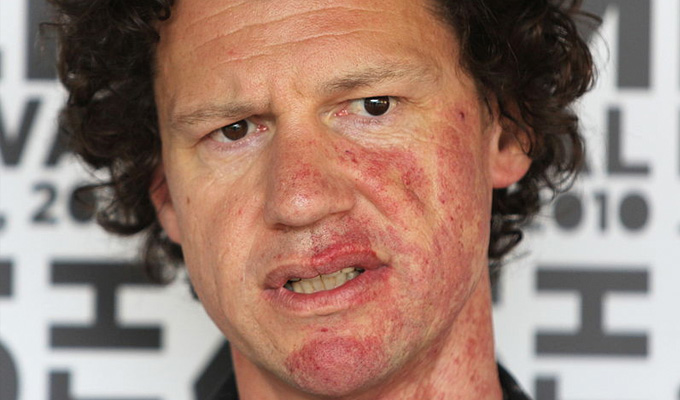 Chris Morris returns to satirising the war on terror
Chris Morris's new film, The Day Shall Come, revisits Four Lions's satire on the war on terrorism and draws upon the life of Malcolm X, Chortle can reveal.
As Chortle broke the news in 2017, initial shooting on Morris's second feature took place that summer in the Dominican Republic and Florida. Focusing on an FBI operation gone awry, it stars the relatively unknown Marchant Davis alongside Anna Kendrick, Kayvan Novak, Jim Gaffigan, Rupert Friend, True Blood's Denis O'Hare and Orange Is The New Black's Danielle Brooks.
Davis plays Moses, an impoverished preacher in Miami offered cash to save his family from eviction. He has no idea that his sponsor works for the FBI, who plan to turn him into a criminal by fuelling his madcap revolutionary dreams.
The film is in post-production, reportedly nearing completion. Chortle understands that it was delayed for reshoots and additional photography, which took place in the Dominican Republic in March.
Kendrick's FBI operative is named Kendra Glack. Brooks is Venus, the mother of Moses's seven-year-old daughter, Rosa, played by Calah Lane, while Novak's character is Reza the Shopkeeper, whom Chortle believes to be a Muslim arms dealer. Stand-up James Adomian also appears as a police officer. Explosive set-pieces in the film include an FBI SWAT team conducting an armed siege and Moses taking possession of a rocket launcher.
Moses's full name in the film's script is Moses Al Bey Al Shabazz. Shabazz was the surname taken by Malcolm X and his descendents after he repudiated the Nation of Islam and began a period of travelling in Africa and the Middle East, including completing the Hajj, the Islamic pilgrimage to Mecca.
The FBI was linked to the death of X's late grandson, Malcolm Latif Shabazz, who lived in Miami, suffered mental health problems and was murdered in mysterious circumstances in Mexico City in 2013. Shabazz had been a spokesperson for Muslim and African-American causes, workers rights and his grandfather's legacy.
Rapper and actor Malcolm M Mays also plays a character known as X in the film.
The Day Shall Come was the largest recipient of a BFI production award in 2017, granted £1.5million. The film is additionally produced by See-Saw Films, the British company responsible for The King's Speech and Steve McQueen's acclaimed recent thriller Widows, the US-based Archer Gray and Film4 Productions, who made Four Lions.
By Jay Richardson

Published: 13 Jan 2019
What do you think?