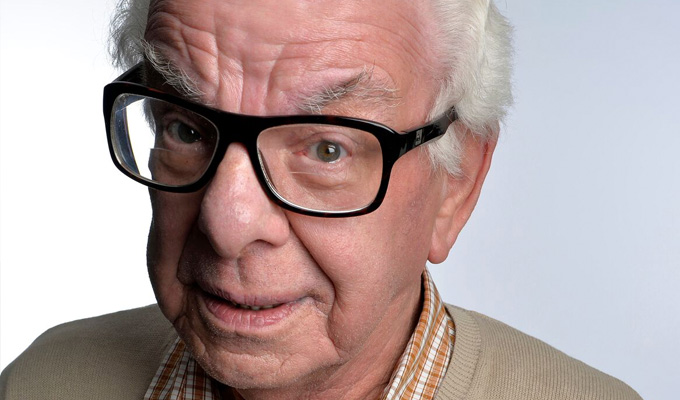 Barry Cryer cancels festival appearance
Barry Cryer has cancelled his appearance at Bristol's annual Slapstick festival later this month.
It will be the first time the comic has missed the event in ten years.
He has changed his plans on doctors' orders, after he was warned not to go back on stage so soon after undergoing an operation on his hip. in November.
Cryer had a pin put into the bone to fix a fracture sustained after a fall
Slapstick's director Chris Daniels announced today: 'Despite Bazza's insistence all along that the show must go on, he's finally decided to heed family and medical advice and take a bit longer to mend.
'Veteran trooper that he is, Barry is very sorry to disappoint the many people who look forward to his regular appearances at Slapstick but he genuinely is a national treasure and we're sure all of his fans will understand and respect that we need to make sure Baz makes a full recovery and continues to entertain us for many more years.'
His cancellation has meant changes to the timing of other events on January 20, the date he was supposed to be performing his gags and songs show I'm Sorry I Haven't A Clue pianist Colin Sell. Check the festival website for details.
The Bristol Old Vic box office team will be contacting ticket holders to offer refunds or the option to transfer to another festival event.
Published: 8 Jan 2019
What do you think?