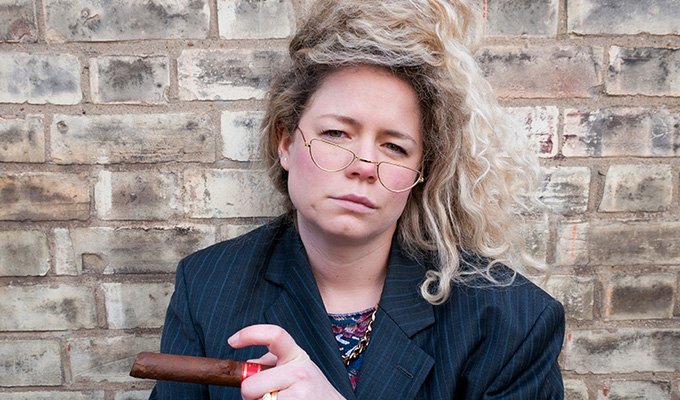 Comedian's husband drops defamation case over her jokes
The estranged husband of stand-up Louis Reay has dropped the legal case against her talking about him on stage.
The defamation case became a cause celebré, raising fears the threat of legal action might stop comedians talking about their relationships as part of their act.
Thomas Reay was also suing the stand-up for breach of privacy and data protection, claiming he was identified without his consent in photos and videos in the show, entitled Hard Mode.
He was claiming £30,000 in damages plus costs as well as seeking an injunction preventing her from saying certain things, including what he said were allegations their relationship was abusive.
However, they have now reached an agreement, Reay revealed on a page set up to raise funds for her case.
She said: 'I am really grateful for the support I have received for this case. Thank you! A settlement has been reached, which has resulted in the claimant discontinuing the proceedings. Both parties have agreed to make no further comment following settlement.'
More than 550 people raised a total of £11,200 to help her fight the case.
When the case first came to light early this year Reay – whose real surname is Beamont – said: 'He has a lot more money than me and he says that I accused him of abusing me in my show. And so he's suing me, which in my opinion is simply an attempt to silence me.
'As standup comedians, I believe it's the very definition of our job to talk about our lives and social issues. So this has become a free speech issue - and free speech means everything to me.'
She said that was especially true as she had spent time in China where such freedom was not readily available.
Published: 13 Dec 2018
Recent News
What do you think?