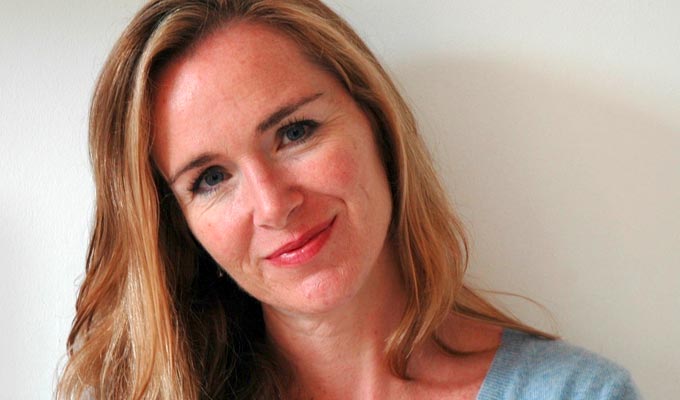 ITV's bid for gender equality in comedy writing
ITV has set itself a target to have an equal number of male and female writers across its comedy shows.
Although no formal timescale has been set to achieve parity, the broadcaster's controller of comedy, Saskia Schuster, pictured, says she wants it as an aim for all new shows she commissions.
And returning shows 'must demonstrate best endeavours to include female writers in the writing room'.
She last night launched a series of initiatives under the banner Comedy 50:50 to try to address the gender imbalance.
Earlier this year, research commissioned by the Writers' Guild of Great Britain found that just 11 per cent of TV comedy shows are written by women. And of team-written shows, just five per cent have a gender balance.
Among the proposals are:
The creation of an independent database of female comedy writers, which can be accessed free of charge by producers available for use on any show for any broadcaster.
Setting up mentorships whereby established writers commission less experienced writers to write an episode of their show and will work alongside them in the story-lining and writing process. Established writers who benefitted from such help early in their careers say it happens less often today.
More networking, with short introductory meetings set up between writers and producers to expand the network of contacts.
The initiative – which is backed by organisations including the Royal Television Society, Bafta and The Writers' Guild – was launched at ITV's headquarters last night with producers, writers and agents in attendance.
Schuster said 'A few months ago a disgruntled female writer crossly pointed out to me that commissioners have the privileged opportunity to create change. She was right. And a bit scary.
'This is the start of that change, not with the ambition of meeting targets or quotas, but of changing our comedy culture.
'We can't be making the best shows possible for our audiences if our shows aren't inclusive or representative of the gender diversity of our viewers.'
Published: 19 Oct 2018
Recent News
What do you think?