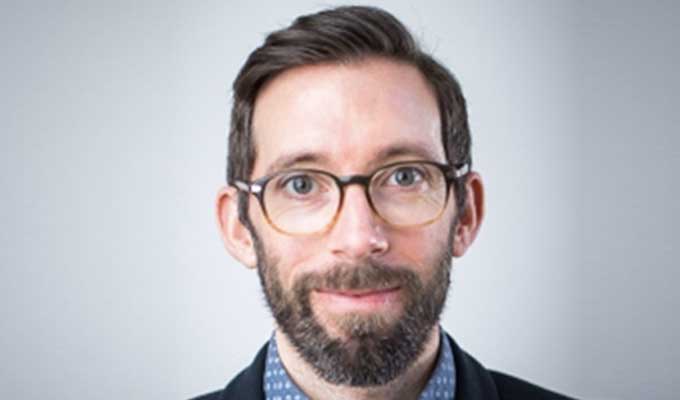 How the stand-up circuit exploits desperate comedians
Comedians are being exploited because of the pressure to appear amenable to bookers and promoters.
That's one of the key findings of an academic survey into the comedy circuit, which found that an oversaturated market forced stand-ups to seem easy-going, even when being underpaid.
'Comedians project an image of positivity to demonstrate a willingness to work for little or no pay in order to curry favour with comedy club promoters,' researchers concluded.
'They also suppress feelings of anxiety and frustration that arise from financial insecurity in order to keep their relationships with promoters on an even keel – even when the rate of pay and promptness of remuneration fall below acceptable standards.'
Researcher Nick Butler, pictured, from Stockholm University, said that comedians are prepared to tolerate low wages and uncertain career prospects because they view their occupation as a labour of love.
However, he concluded that stand-ups also had to 'project an image of affability and amenability to ingratiate themselves with promoters' if they wanted to get gigs. And that often meant taking low or unpaid work to show willing.
'In the absence of trade union representation or collective wage bargaining, comedians have no choice but to slap on a smile if they wish to build a career in stand-up,' Dr Butler writes in an article published on Chortle today.
He and his colleague Dimitrinka Stoyanova Russell, from Cardiff University, interviewed 65 comedians for their paper, which has been published in the journal Human Relations
One comic summed up the situation when he told the researchers: 'A promoter is your bread and butter…You should be friends with them even if you don't like them because they'll give you gigs.' Another lamented: 'People are always cashing in on your vulnerability.'
The researchers did not interview bookers to respond to the charge they were exploiting comedians, although many mid-level promoters are understood to be finding conditions difficult.
Dr Butler further told Chortle: 'We were interested in how comedians seemed willing to maintain friendly relations with promoters – especially those who run the more desirable venues – despite expressing considerable dissatisfaction with the terms and conditions of employment, informal as they may be.'
'We were surprised to find that comedians sometimes willingly work for free or at a reduced fee, even at relatively advanced stages of their careers.
'This tells us that it is not simply an economic question of supply-and-demand, but rather something more complex is going on. Some of the comedians we interviewed told us that they feel obliged to offer their services at "below cost" in order to signal to the promoter that they are a certain type of worker.
'No doubt this amenability has a lot to do with cutthroat competition between workers in an oversaturated labour market, but the fact that comedians voluntarily engage in free labour - usually in an uncomplaining manner - struck us as intriguing.
'These types of "emotional transactions" are quite common but occur more frequently in stand-up comedy than one would expect to see in other creative fields.'
• Dr Butler has written more about his research here.
Published: 17 Oct 2018
What do you think?