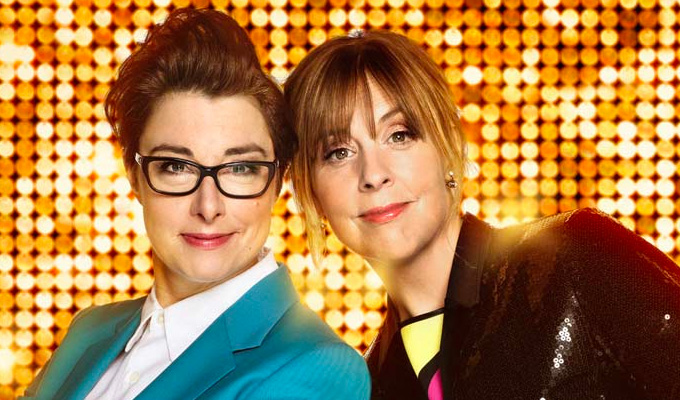 Mel and Sue to star in their first sitcom together
Mel and Sue are to star in their first sitcom together – playing a pair of hapless killers.
The former Bake Off duo play two best friends who have stumbled into a career in contract killing in the six-part comedy Hitmen for Sky One's
Mel Giedroyc plays Jamie, an 'affable goof' while Sue Perkins is the 'super sensitive' Fran who is reconsidering whether she is in the right job.
Sue said: "I'm delighted to be part of this project, I can't wait to sit for months on end in a hot van with my old, flatulent, double act partner."
Mel added: 'It's 30 years that I met Sue Perkins, and we had happy times together playing ridiculous characters, then spent hours in a fetid van in order to release them around the country. Essentially nothing has changed in the Mel/Sue collective. And that's a great comfort.'
The show is being made by Tiger Aspect, and executive producer Myfanwy Moore said: "We are so excited to be working with the truly fantastic female comedy partnership that is Mel and Sue, who can brandish bullets and banter brilliantly in equal measure.'
And Sky's head of comedy Jon Mountague said Hitmen would 'capture the chemistry of Mel and Sue and their playfulness in a scripted comedy world'.
Hitmen – which will premiere on Sky One in 2019 – is being written by Joe Parham and Joe Markham with contributions from Mel and Sue,
Sky is also making another series of comedy shorts, the full details of which Chortle can exclusively reveal here.
Published: 24 Sep 2018
What do you think?