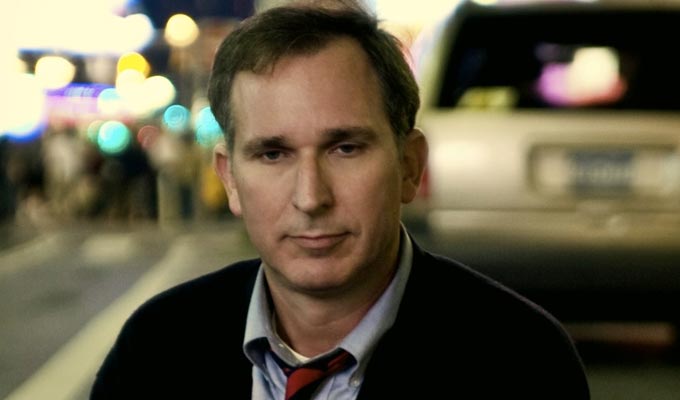 New podcast explores the history of stand-up
This week's comedy on demand.
The History of Stand-up
If you're a fan of Kliph Nesteroff's definitive history of American stand-up, The Comedians – and since you're here you probably should be – this will be the podcast for you.
In this six-part series, the first episode of which dropped this week, comedian Wayne Federman –pictured – teaches comedy fan Andrew Steven about the evolution of stand-up from vaudeville to Netflix, including how the term 'stand-up' itself might have evolved, although it's something of a mystery. He suggests the roots of the art lie with a little-remembered performer called Frank Fay, and includes a rare clip of his performance.
It's a well-produced podcast, taking care to track down such footage to elevate it from two guys talking into proper documentary territory.
Listen here.
No Activity
The BBC hasn't made much of this low-key semi-improvised comedy series, squirrelling it away late on Sunday nights with no promotion, but it's an underplayed delight.
It revolves around two cops, played by Patrick Brammall and Darren Gilshenan, who sit around talking about nothing while on a stakeout.
Other scenes are equally static two-handers between the officers back at dispatch or the crooks under investigation. Look out, too, for guest stars from the world of comedy, such as Tim Minchin, Sam Simmons and Susie Youssef, making appearances over the series.
It was also remade in the US lsat year with executive producers including Will Ferrell, with a second batch of episodes the pipeline.
The first Australian season ends with a double bill on BBC Two tomorrow, with the second kicking off in the same spot next week. In the meantime, the first four episodes are available oniPlayer.
The Baby
Comedian Joz Norris and Lucy Pearman have just released this short arthouse-horror-comedy film, which they wrote and star in, and have been touting round the film festival circuit for a while.
It's about the demands a newborn child makes on its mother, and Norris calls it 'odd and nightmarish and strange'.
It was directed by Sam Nicoresti and also features comics Eleanor Morton and Will Seaward:
A Beginner's Guide To India
Radio 4 brought Mumbai-based comic Aditi Mittal to the UK to perform this two-part stand-up guide to her homeland, starting with a look at the options open to women in modern India. From sports stars to Bollywood actresses, Aditi explores the gap between how India talks about and treats its women.
Listen here.
And if you have an interest in Indian comedy, Queens vs Kings has just arrived on Netflix - very loosely a panel show that pits male and female comedians against each other, it's essentially a format designed to showcase stand-up sets. Watch here
Published: 22 Sep 2018
What do you think?