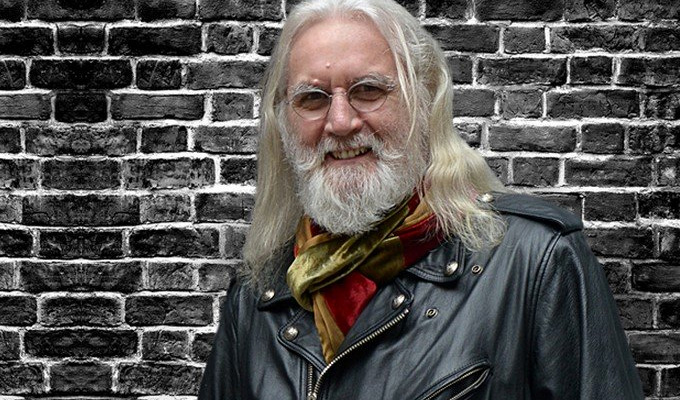 Billy Connolly to make a BBC series about Scotland
Billy Connolly is to make a major new BBC series about his native Scotland.
Coming Home is described as a 'unique and intimate portrait' of his homeland, and will carry extra poignancy because of the comedian's struggles with Parkinson's disease.
Only this weekend, Michael Parkinson revealed how Connolly's memory was fading, leaving him struggling to recognise even his oldest friends.
But reminiscences are the bedrock of Coming Home, as his excursions around Scotland have been prompted by key artefacts such as a first pressing of a Hank Williams album (the first record he ever owned), Landseer's Monarch of the Glen and a bottle of air that recreates the smell of the old Glasgow Docks.
The show was apparently inspired by a moment when Connolly received his knighthood last year, when he was asked: 'How does it feel to have achieved all this when you came from nothing?'
His response was, 'But I did come from something!'
The new series, set to launch this autumn, is described as a 'shaggy dog quest to find out what that 'something" was and whether it is still there'.
On Saturday, Parkinson, 83, told TV chef James Martin: 'The sadness of Billy now is that wonderful brain is dulled.
'I saw him recently – he's now living in America – and it was very sad, because I was presenting him with a prize at an award ceremony. We had an awkward dinner together, because I wasn't quite sure if he knew who I was or not.'
'To know someone as long as I knew and loved Billy… It was an awful thing to contemplate, that that had been taken from him in a sense.'
But the comedian's wife Pamela Stevenson hit back today, saying: 'Mike Parkinson is a daft old fart – doesn't know what he's talking about. Billy's doing great and still funny as hell.'
And Indigo Pictures – the company behind Connolly's new show, issued a statement saying: 'We have been busy filming with Billy over the summer and can report happily that he's on top form – as sharp and hilarious as ever.'
The company previously made Billy And Me, the 2017 ITV documentary celebrating the comedian's career.
Now 75, Connolly was diagnosed with Parkinson's in 2013. At the time he also revealed he was suffering from deafness and prostate cancer.
Coming Home will also be accompanied by a book, subtitled My Grand Adventures in a Wee Country and published on October 18.
Publishers Penguin say it is an 'insightful, moving and very funny account of the stuff that really matters: family, love, sex, health, football, fishing, work, art, swearing, banjos, friends, going to the pub. And good tea.'
You can order the book here
The BBC has not yet responded to Chortle's request for comment.
Published: 21 Aug 2018
What do you think?