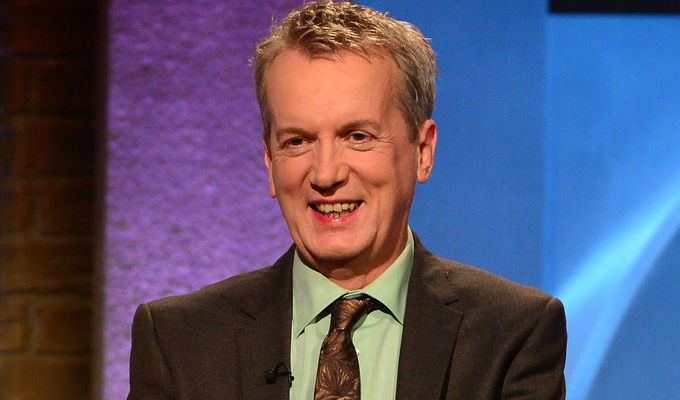 'Room 101 is dead'
Frank Skinner has announced the end of his panel show Room 101
'Room 101 is dead,' the comic said in an interview with The Times.
The newspaper reports that his publicist 'winced' because Skinner broke the news before an official announcement.
But the comic said: '"But who the fuck cares, really? I don't know if it changes anything. I've done seven series. I don't feel that I have been washed up on the shores of stand-up.'
Room 101 has been going for more than 25 years, starting as a radio series with Nick Hancock interviewing his guests about their pet peeves.
It transferred to TV in 1994, then Paul Merton took over until 2007, when the show's initial run ended.
The show was revived in 2012 with Skinner as host and the new format involving a panel of three guests.
Over all 18 TV series, memorable guests have included Ricky Gervais, Spike Milligan, Anne Robinson (who angered the Welsh), Ian Hislop and Stephen Fry – who put Room 101 itself into Room 101.
The BBC has not yet responded to Skinner's comments
Published: 25 Jul 2018
What do you think?