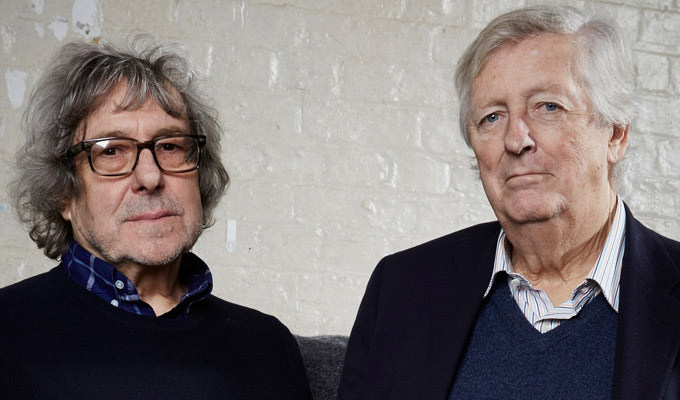 Ian La Frenais and Dick Clement write a comedy play based on Bono
Porridge and The Likely Lads writers Ian La Frenais and Dick Clement have penned a new comedy play, based on the memoirs of Bono's schoolmate.
Chasing Bono is their second project about the U2 frontman, following the 2011 movie Killing Bono.
Both are based on Neil McCormick's book, I Was Bono's Doppelganger, about being in a rival Dublin band as U2's star was beginning to rise.
Before he adopted his stage name, Paul Hewson tried to poach McCormick's brother Ivan to play rhythm guitar for his new band, but Neil secretly intervened to block the move.
The new stage play, debuting at the Soho Theatre in December, frames the action around Neil being kidnapped by Dublin gangster Danny Machin in 1987, the final scene of the movie. By this point, U2 had made it big and McCormick was working as a rock journalist.
The criminal wanted Neil to write his life story, and Chasing Bono tells of how the hardman becomes a surrogate therapist for the suicidal Neil as they put the biography together,
In a statement, La Frenais and Clement said: 'Chasing Bono has elements of some of our previous work.
'Like Porridge it is set in a captive situation. It's Irish, like The Commitments. And it's funny. (Unless nobody laughs, in which case it's a tragedy.) Oh and it's about music, aspiration and self-discovery.
'And there are lots of good restaurants within walking distance of Soho Theatre. All good reasons to come along.'
Gordon Anderson, whose credits include The Catherine Tate Show, The Inbetweeners and Fresh Meat, will direct, but the cast has not yet been named.
The show will run from December to January 19 and tickets are now on sale.
Published: 23 Jul 2018
What do you think?