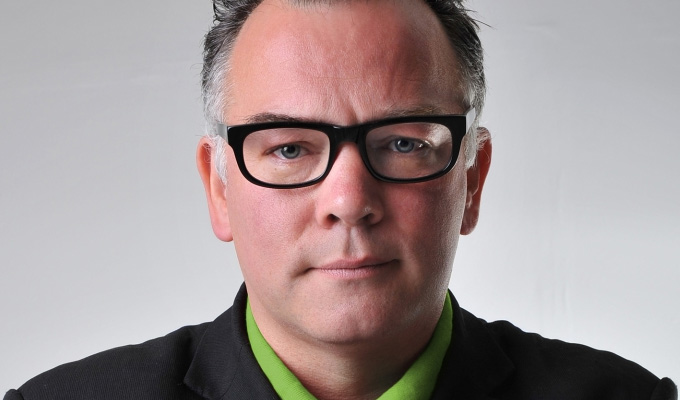 Stewart Lee is named the best comedian working today
He might have once been proclaimed the 41st best stand-up ever – a fact he used as the title of one of his shows – but Stewart Lee has now been named the best English-speaking comedian at work today.
The 50-year-old has topped a top 30 list published in The Times today, compiled by its comedy critic Dominic Maxwell.
He wrote: 'I marvelled at the skill, I thrilled to the boldness, most importantly I laughed till it hurt when I saw Lee's latest show, Content Provider.'
At No 2 on the list is probably the hottest current comedian, Hannah Gadsby, with Harry Hill No. 3
The youngest comics on the list are Sophie Willan at No 27 and Mo Gilligan at No 30 – both aged 30 – and the oldest is 59-year-old Bob Mortimer at No 59. His comedy partner Vic Reeves deosn't make the cut.
The top ten are
Stewart Lee
Hannah Gadsby
Harry Hill
Dave Chapelle
Tim Key
Steve Coogan
Flight Of The Conchords
Michelle Wolf
Peter Kay
Bridget Christie.
Daniel Kitson, who often scores highly in such charts, comes in at No 12.
The full list for Times subscribers is here. Lee's Content Provider is on BBC Two next Saturday at 10.45pm.
Published: 21 Jul 2018
Recent News
What do you think?