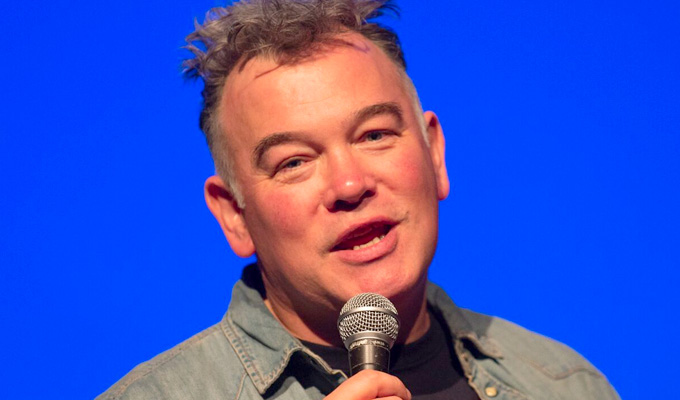 All of Stewart Lee's Comedy Vehicles land on iPlayer
All 24 episodes of Stewart Lee's Comedy Vehicle have been released on iPlayer before the comic's latest stand-up special airs on BBC Two.
Content Provider will air at 10.45pm on July 28 BBC Two. Shot in Southend-on-Sea, it again features Lee being challenged by an interviewer between footage of his stand-up.
And Chortle can reveal that the questions are posed by comic book writer Alan Moore – creator of Watchmen, the League Of Extraordinary Gentlemen and V for Vendetta, and a long-term friend of Lee's.
The comedian performed Content Provider for 214 dates across 18 months in the wake of the vote to leave the EU. And he chose the Victorian stucco setting of The Palace Theatre in Leave-voting Southend to commit it to film.
The iPlayer release of all the Comedy Vehicle episodes has restored the running order to that which Lee originally envisaged.
Originally, episodes five and six of the first series – which aired in 2009 – were switched around. What had been intended as the fifth episode tackled the topic of religion, and the original schedule would have meant it aired on Easter Sunday. So it was swapped with the next episode, about comedy, so as not to cause offence.
You can now watch all 24 episodes in the correct order – or, in fact, any order you like – on iPlayer here.
And you can hear Lee interview Moore in a 2009 episode of Radio 4's Chain Reaction here.
Published: 17 Jul 2018
Recent News
What do you think?