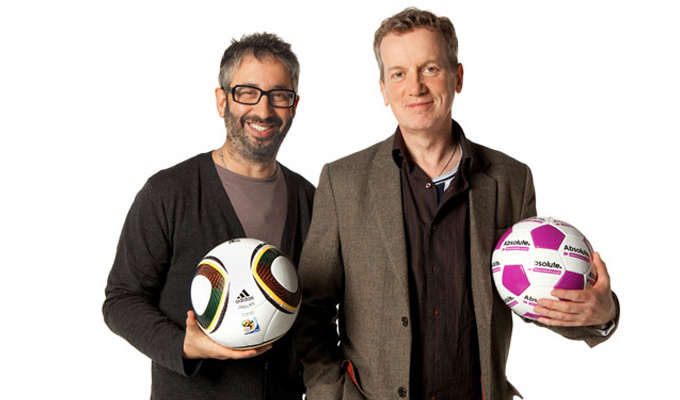 Three Lions take No1
David Baddiel and Frank Skinner have topped the charts with Three Lions, 22 years after it was initially released.
On the back of England's success in the World Cup, the anthem has also become one of the top 30 best-selling singles of all time, selling a total of 1.5million copies, after taking the No1 slot in the Official UK Singles Chart today.
Former Fantasy Football hots Baddiel and Skinner originally teamed up with the Lightning Seeds' Ian Broudie to record the song for the 1996 Euros.
It was re-recorded in 1998 for the France World Cup, with updated lyrics, and released again 12 years later.
The Lightning Seeds performed the track in London's Hyde Park on Wednesday night ahead of the England vs. Croatia semi-final on the giant screens.
Skinner previously revealed that despite the tune's ubiquity, it has not made him millions. 'With the first release I made something like 35 grand,' he told an interviewer in 2014.
He and Baddiel get 25 per cent of the writing royalties, with the rest going to Broudie.
Published: 13 Jul 2018
Recent News
What do you think?