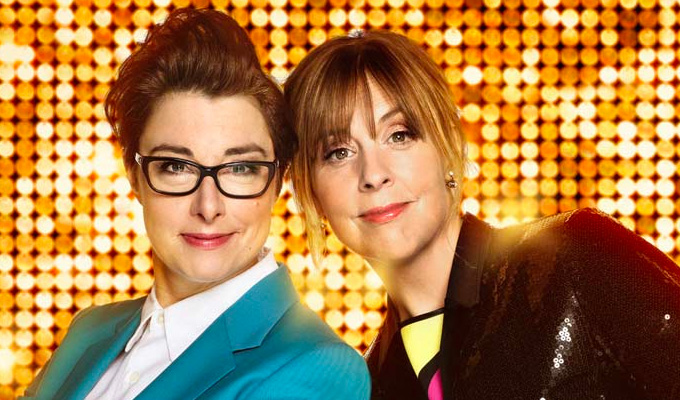 The Regeneration Game
The BBC are giving Mel and Sue another chance to revive the Generation Game, it has been reported.
Their first attempt at a reboot earlier this year was mauled by critics and viewers, providing a disappointing culmination of a troubled production history.
Miranda Hart was originally lined up to host but pulled out; the planned four episodes were slashed to two as bosses thought they weren't up to scratch; and laughter reportedly had to be edited in because the hosts' jokes fell flat.
But according to The Sun, BBC bosses have decided to give the show another shot – after it scored well in their own audience research.
The paper reports an unnamed source saying: 'They are going to mix things up a bit while staying true to the format' and suggested that a new producer would be brought on board.
And they added that Mel and Sue 'don't want to be remembered as the hosts of a flop, so said they were at least take part in another episode to sort out the problems.'
The Generation Game's previous hosts include Bruce Forsyth, Larry Grayson and Jim Davidson – and in its heyday was watched by more than 25million viewers.
Published: 13 Jul 2018
What do you think?