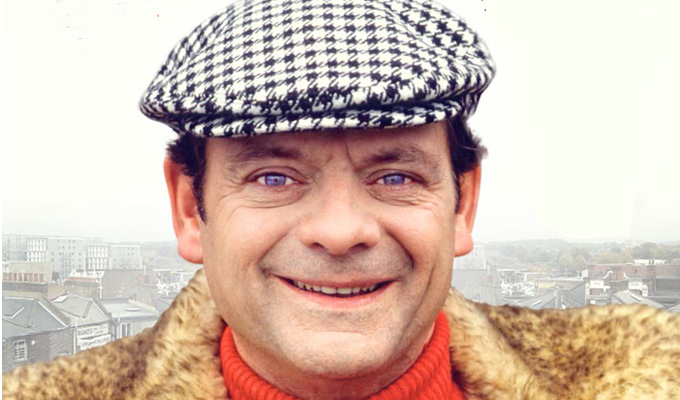 'Del Boy' writes a second book
The son of Only Fools And Horses creator John Sullivan is writing a second book in the guise of Del Boy.
You Know It Makes Sense promises business and life advice from Peckham's most enterprising entrepreneur and is a follow-up to 2016's He Who Dares, My Genuine Autobiography.
It has been written by Jim Sullivan, who previously wrote the Only Fools and Horses Sport Relief special in 2014 with his brother Dan Sullivan by incorporating some of their late father's old notes. Jim also worked on the Only Fools spin-offs The Green Green Grass and Rock & Chips.
Andrew Goodfellow, the deputy publisher at Ebury, said: 'We love our continuing relationship with the Only Fools And Horses estate.
'The Del Boy so loved by millions has been brought to life brilliantly again by Jim Sullivan. So now you too can learn the secret of becoming a business guru like what he is.'
Written in the guise of Derek Trotter, the blurb for the book says: 'When it comes to the art of closing deals I've been around the track more times than a lurcher. Not only have I been there, done it and bought the T-shirt, I've gone back round to do it again, printed my own T-shirts, knocked 'em out at ridiculously low prices and cut the competition out of the market.
'But the commodities game ain't all champagne and skittles. It's a rocky road full of potholes, speed cameras, people who don't indicate, mouthy cyclists, and all sorts of obstacles designed to get on your tits. You Know It Makes Sense is the definitive business guide, designed pacifically to help steer you in the right direction. Packed full of insider knowledge, tips and warnings, think of it as your personal stat-nav on the corporate highway.'
You Know it Makes Sense: Lessons From The Derek Trotter School Of Business (And Life) will be published on November 1, priced £20. Click here to order.
Published: 13 Jul 2018
What do you think?