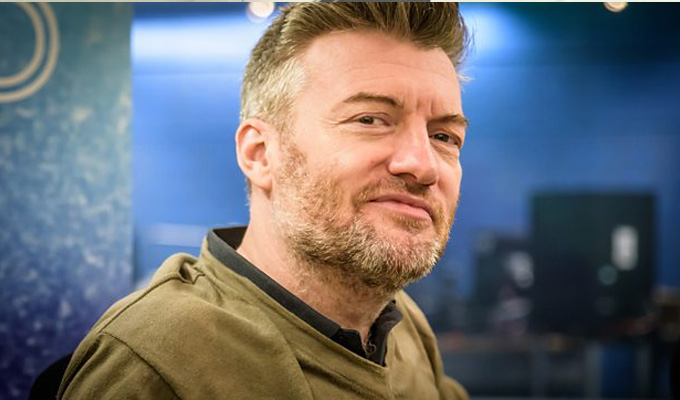 Charlie Brooker writes an official Black Mirror guide
Charlie Brooker is writing an official guide to the Black Mirror series with his co-producer Annabel Jones.
Inside Black Mirror will be released on November 1 and is described as an 'immersive, illustrated, oral history' of the dark satire.
Publisher Ebury say the first official companion to the show 'logs the entire Black Mirror journey, from its origins in creator Charlie Brooker's mind to its current status as one of the biggest cult TV shows to emerge from the UK.
'Alongside a collection of astonishing behind-the-scenes imagery and ephemera, Brooker and producer Annabel Jones will detail the creative genesis, inspiration and thought process behind each film for the first time, while key actors, directors and other creative talents relive their own involvement. '
The news follows a separate deal Ebury struck last year to publish an original series of books inspired by Black Mirror.
Ebury publisher Jake Lingwood told trade website The Bookseller that Inside Black Mirror would be 'unlike any book written about a TV show before'.
He said: 'To sit down with Charlie and Annabel and hear them talk about how they make'Black Mirror is like catnip to me and will be to all the Black Mirror fans around the world.
'The way they generate so many original ideas, develop them and spin them out, making up to six films simultaneously, with six different crews – it's just extraordinary.
'Fans are going to be so excited to be able to get inside Charlie's head, especially.'
Click here to order the book, which will be priced £20.
Published: 11 Jul 2018
Recent News
What do you think?