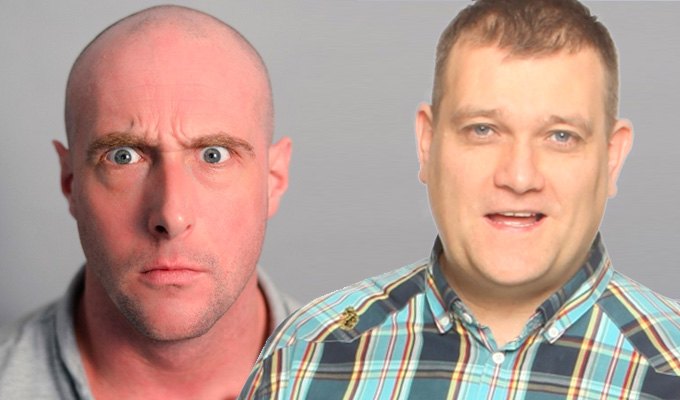 Comics joke about their colleagues being raped
Two male comedians have come under fire for joking about their colleagues getting raped after gigs – and blaming victims for not looking after their own safety.
Gavin Webster and David Longley were branded 'absolutely disgusting' for their comments, which come less than two weeks after Eurydice Dixon was raped and killed on her way home from a gig Melbourne, Australia.
The death of the 22-year-old, below, has sparked calls for the industry to band together to make the job safer.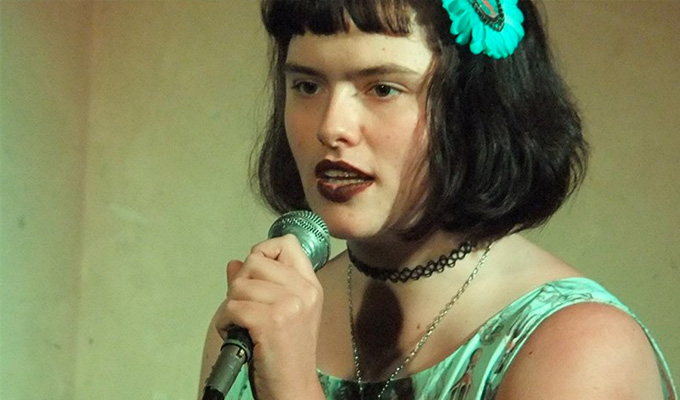 However Webster and Longley mocked those efforts in The Comedy Results, an internet phone-in show that went out in the early hours of yesterday morning.
As host, Webster invites fellow comics to call in to describe how their gigs had gone.
Longley telephoned from after his show at Just The Tonic in Nottingham, pretending to be in distress.
'Gavin I'm in a real state,' he trembled. 'I had a gig… But I had to walk to my car afterwards and I got raped,' he said.
'It's not funny. No one offered to walk me home. I am fragile, right, and it's not my responsibility to look after my own safety.'
Webster agreed with the sentiment: 'I think it's everybody else's fault that I hurt my ankle at football last week.'
Longley later mocked the idea that comedy promoters should have a duty of care to the comedians that they employ.
Adopting a sarcastic tone, he said: 'We should all look after each other. Promoters should make sure comedians get home safely. They should tuck them in, give them a little kiss on the forehead. Sing them a lullaby.'
He continued in the same vein: 'Once the gig's over, what are you going to do? How are you going to get home? Learn to fucking drive that would be a great start wouldn't it? That would be a good one.'
Webster added: 'It's quite funny – is funny the right word? – when you hear these stories about how people had a bit of a dodgy walk home.
'Well, the thing I do, is I try to find a parking space very near the venue, like just across the road or something… so there's a very short distance between the venue and the car and then I just drive home. That just comes with experience.'
Longley ran with the notion saying: 'I'm still a newbie, I'm getting raped, twice, three times a week
Webster laughs: 'I remember them days!'
'It's brutal' Longley added. 'I gig Thursday-Friday-Saturday most weeks. The diary's quite full. But I could do without the brutal ass rapes.'
Webster suggested the answer was to do more gigs in the same night. 'I've never had time to get raped because I'm always doubling up.'
Listener Steve Dillon told Chortle he found the broadcast 'disgraceful'.
'I've seen a lot of offensive comedy in the past – Jerry Sadowitz, for example – but I thought this was absolutely disgusting,' he said. 'I do not believe that Webster and Longley should be allowed to get away with such material.'
The podcast has since been taken down, but here are some of the most contentious sections:
Longley said the comments were in keeping with the unpleasant character he'd developed over the past few weeks on the show and didn't reflect his actions in real life or what he would actually say on stage.
And he suggested he only reason his comments on the show were being highlighted was because they mocked a survey Chortle is doing into the personal safety of comedians.
He said: 'Where to start? I could mention all the times I protected comedians from physical assault. Perhaps the time I stood in front of 12 plumbers while a comedian left by a different exit. Or the time I removed a bloke from a comedy club for hassling a female comedian. Or any of the many other times Ive walked comedians to their cars (male, female and other) or given them a lift in order to ensure their safety. None of this really matters though. It's 2018, someone is outraged, and they deserve to be answered.'
'The character I have developed on Gav's show over the last couple of months is one of a c*nt. Yet no one had complained until now. Perhaps because the target of this phone call was [Chortle editor] Steve Bennett's stupid poll on his shitty website. A way for him to show what a good man he is, without actually having to do anything other than drive traffic to his website so he can make more money through advertising. Which is the whole point of this story - it'll be nice and clickbaity, and people will read it because it will have a clickbait title.
'In closing: my previous work volunteering for a women's refuge and helping vulnerable children escape violence has helped me to understand the complex issues around safety, in particular the issues around the safety of women. It is correct to claim that what I said is offensive. Being offensive isn't for everyone and it is certainly something I
would never say on stage. As mentioned before, this is a character. It is as far removed from my actual opinion as it is possible to be, as my previous actions demonstrate.
'I shall continue to teach women self-defence (something I actually do in my spare time) and I will continue to mock Steve Bennett until the day I die. Any attempt to minimise my feelings about tragic events is a deliberate misinterpretation of words in order to further one's political views.
'It is our moral duty to mock Steve Bennett, and sometimes mistakes will be made. I wish everyone on this earth nothing but happiness and peace, except Steve Bennett.'
Webster declined to comment.
Ten years ago Longley hit the headlines for making bad-taste jokes about Madelaine McCann and Rhys Jones, who was shot dead at age 11. The comic made the national newspapers after he a Liverpool audience were outraged by his comments: 'You think parents would have learned about putting their children in Everton shirts after Maddie and Rhys'. Both youngsters had been pictured in the club's colours.
• Click here if you are a comedian who would like to take part in our major survey of personal safety on the circuit.
Published: 25 Jun 2018
Recent News
What do you think?