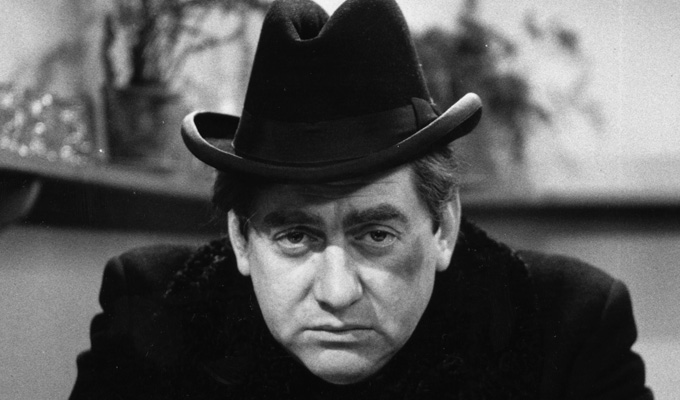 Tony Hancock's Australian writer dies
A prolific comedy writer who was working with Tony Hancock when he took his own life 50 years ago today has himself died.
Hugh Stuckey was the head writer on Terra Australis, the series that Hancock was filming when he was found dead on June 25, 1968, in his Sydney flat, an empty bottle of sleeping pills and an empty bottle of vodka by his side. Just three of the planned 13 episodes had been shot.
Stuckey would later say he felt less like a writer on the show and more of a minder for the deeply depressed and alcoholic Hancock.
On Thursday, Stuckey died at his home in the Melbourne suburb of Ormond, just shy of his 90th birthday.
He had started as a comedian in 1942, aged 14, performing on a radio variety show called Kiddies Kapers, and during the Second World War went on to be prolific entertainer of Australian troops while holding down a day job at a paper mill.
After the war ended he wrote for various radio shows before becoming one of the first ever writers on Australian TV, hired on Sydney Tonight in 1957, the year after the new medium was introduced.
His other early Australian credits include writing 46 one-hour episodes of a comedy variety show hosted by the American double act Delo & Daly; a daytime series that ran for five one-hour episodes per week hosted by now-forgotten English comedian Terry O'Neill; and pioneering chat show The Jimmy Hannan Show.
After Hancock's death, Stuckey moved to Los Angeles where he worked on shows including Bewitched, I Dream of Jeannie and Rowan & Martin's Laugh In.
He also had couple of stints in London where he wrote for The Two Ronnies, Dave Allen at Large, The Dick Emery Show and Frankie Howerd.
On returning to Australia, he wrote for Neighbours, where he was story editor, and A Country Practice.
In the early 1960s, Stuckey had also been one of the founding members of the Australian Writers' Guild, whose current National Executive Council representative Kelly Lefever paid tribute to the way he 'always had time for young writers trying to get their start' in a Facebook post confirming his death. In the body rewarded him with the Fred Parsons Award for his lifetime contribution to Australian comedy.
The surviving episodes of Terra Australis were put together as a 90-minute special and broadcast in Australia four years after Hancock's death:
Published: 25 Jun 2018
What do you think?