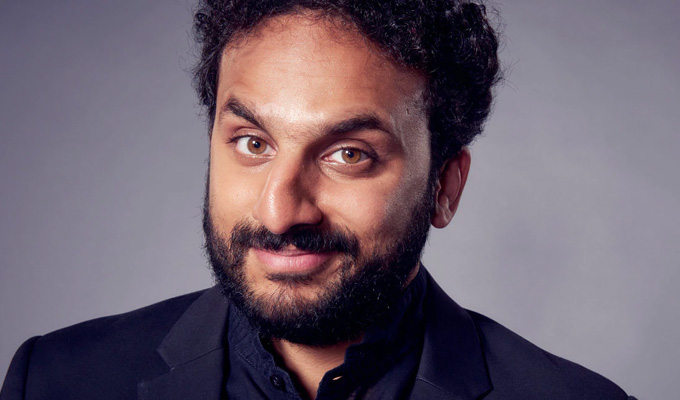 All-day comedy festival cancelled
A weekend festival of comedy and music has been cancelled just days before it was due to take place.
Festival 41 was to feature a day of stand-ups next Saturday, including the Mash Report's Nish Kumar, online sensation Jonathan Pie and Britain's Got Talent act Micky P Kerr.
The following day was to be given over to musical acts including Scouting for Girls and Trevor Nelson.
However it is thought that not enough tickets - priced £35 a day - were sold to make it viable.
But organiser Carla Speight - a freelance photographer -has pulled the plug on the event, in Abbotsfield Park in Urmston, Greater Manchester with 'a very heavy heart'.
A statement on their website said: 'It's not something we have taken lightly and this really is a last resort.
'We have spent the last year planning, hiring, creating and managing Festival 41, it's cost a lot of money and at times impacted our mental health and interrupted our family time. But we thought it was worth it for our town, and we still do! '
But they said funding the event without a sponsor became 'too difficult'.
'We realise that this may cause you problems and we wholeheartedly apologise for this,' they added. 'We are utterly devastated by this decision, we have done all we can to prevent this from happening. Refunds will be available to all that bought a ticket.
The other comics due to play the festival were Allyson June Smith, Chris Washington,Danny McLoughlin, Isma Almas, Jay Hampson,Jayde Adams, Lou Conran, Markus Birdman, Matt Reed, and Keith Carter in character as Nige.
Published: 23 Jun 2018
What do you think?