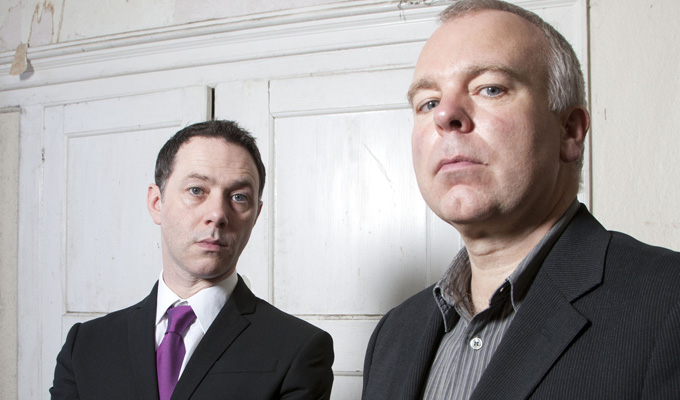 Inside No 9 to air a live episode
Inside No.9 is to return for a one-off special – which will be broadcast live on BBC Two.
Steve Pemberton and Reece Shearsmith are writing the new episode to go out at Halloween, but details of the story and of the guest cast have not been disclosed.
The BBC's controller of comedy commissioning, Shane Allen, said: 'The storylines are yet to be revealed, but a lot of people will be shitting themselves, especially in compliance.'
It follows a live version of Mrs Brown's Boys, which attracted 6.5million viewers to BBC One in July 2016.
And it is in addition to the fifth series of Inside No.9 which has already been commissioned to air on BBC Two next year.
Of the live instalment, the BBC said: 'As with all previous episodes of Inside No.9, this brand new 30-minute story promises to be a Twisted tale which will aim to surprise, delight, unnerve and amuse in equal measure.'
On Halloween 1992, BBC One aired Ghostwatch, an apparently live investigation into paranormal activity at a family home, hosted by Michael Parkinson, Sarah Greene and Mike Smith, that fooled many of its 11million viewers into thinking it was real.
The producer of Inside No 9 is Adam Tandy, the executive producer is Jon Plowman for BBC Studios and the commissioning editor is Gregor Sharp.
All the news from today's BBC press event:
Published: 19 Jun 2018
What do you think?