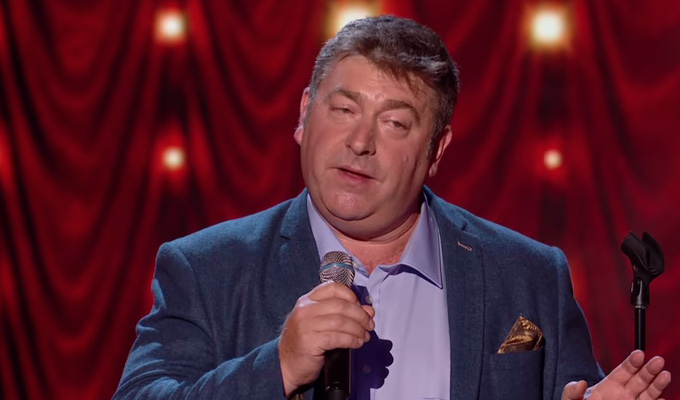 Nick Page out of Britain's Got Talent
Nick Page has failed to make it through to the final of Britain's Got Talent – and even got the dreaded buzzer from Simon Cowell.
The judge said he hoped his intervention last night would prompt the 48-year-old to up his game.
'I gave you the buzzer as I thought its the equivalent of heckling you,' Cowell said. 'I thought it would rev you up. I didn't get the jokes. I was behind you all the time.'
The talent show svengali was also apparently baffled by one of Page's cheekier quips.
The comic – who described himself as 'looking like a bloke who's come to chat to your dad about joists' – joked that people should buy their partners bigger engagement rings since 'you can get them back without waking them up'
Page said: 'Believe me no one wants to be woken up by having their ring finger lubed.'
After the performance, David Walliams told Page: 'I wish it had gone a little better for you tonight. It was getting there but some of the material didn't take off.' Sorry I was just being honest.'
Singers Donchez Davres and Calum Courtney, ten, were the two acts who made it through.
Lost Voice Guy Lee Ridley was the first act to make it through to the finals after winning the viewers' vote on Monday
Published: 30 May 2018
What do you think?