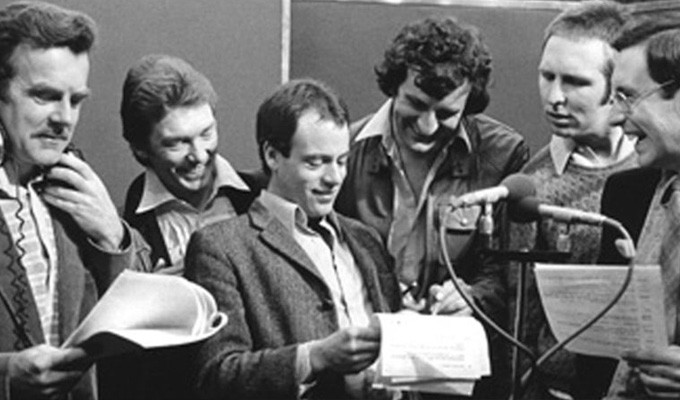 Original Hitchhikers Guide series to be released on vinyl
The first five radio series of The Hitchhiker's Guide To The Galaxy are to be released on vinyl.
Recorded on a box set of three red vinyl discs, 1978's Primary Phase will be the first to be released, on August 24, with subsequent volumes coming over the year.
But you'll need deep pockets, as it will be selling for £69.99.
Primary Phase features sleeve notes by author Neil Gaiman, who will also sign 500 limited editions, for the same price. He said the release made him 'strangely happy'.
Each volume will also include a 'Making of' essay by Jem Roberts, author of the official Hitchhiker's history, The Frood.
The first series was previously released on two LPs before, put out in 1979 and 1980, soon after broadcast, but this is the first time subsequent series have been out on vinyl.
News of the LP releases comes on what fans of author Douglas Adams know as 'Towel Day'.
On Towel Day, Hitchhiker's fans openly carry a towel with them to demonstrate their appreciation for the books and for Adams. It started on May 25, 2001, two weeks after Adams' death, and has been maintained annually.
The original Guide calls a towel: 'The most massively useful thing an interstellar hitchhiker can have.'
The Hitchhiker's Guide To The Galaxy Primary Phase stars Peter Jones as The Book, with Simon Jones as Arthur Dent, Geoffrey McGivern as Ford Prefect, Mark Wing-Davey as Zaphod Beeblebrox, Susan Sheridan as Trillian, and Stephen Moore as Marvin the Paranoid Android, plus sound effects by the BBC Radiophonic Workshop.
Click here to order.
Published: 25 May 2018
What do you think?