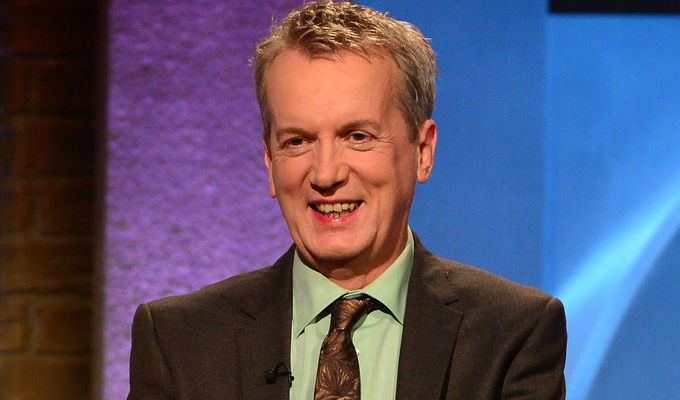 Frank Skinner writes his first play
Frank Skinner and IT Crowd star Katherine Parkinson are to unveil their first ever plays at this year's Edinburgh Fringe.
Skinner's debut is called Nina's Got News – and although the actual revelation the lead character has is being kept secret, the play is about how her ex-boyfriend and best friend react to it, and whether they can possibly believe her.
He has promised that the show will contain lots of one-liners, to counter fears he had 'gone all Ibsen'.
As well as his stand-up, the comic previously wrote his own sitcoms Shane and Blue Heaven and this year's Sky Arts Urban Myths film Johnny Cash And The Ostrich, in which he also played the country music legend.
But this is the first time he has written for the stage, having been encouraged by a new initiative run by the BBC and his agents Avalon, called Debut.
Skinner said: 'This is such a brilliant initiative. Thirty years in comedy and I never knew I was only one encouraging phone call away from writing a play.
'I put down the receiver and picked up my laptop. Suddenly, I feel like a man of the theatre. I am hankering for a fedora.'
Parkinson's play Sitting, which will be on at the Gilded Balloon, follows three different people, sitting for a painting in an artist's studio, years apart from each other.
She said: 'I would never have thought to try and write a play unless asked to do so, and so I am delighted that the BBC and Avalon did ask! I cannot however be held responsible for the results.'
Journalist Bim Adewunmi and director Beryl Richards are also making their playwriting debuts as part of the scheme. Organisers approached the writers directly earlier this year and invited them to submit an hour-long script.
Published: 15 May 2018
What do you think?