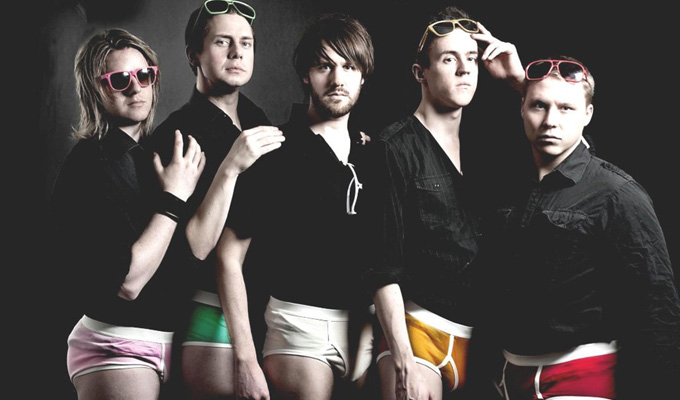 Brighton your day
The best of the week's live comedy.
Sunday April 29
DORKING: The comedy world comes out to support Windsor, their fellow stand-up who had a brain aneurysm, with this big benefit show to help out while he cannot earn any money. Andy Parsons heads a great line-up at the Dorking Halls that also includes Angela Barnes, Christian Reilly, Nathan Caton, Robin Ince, Russell Hicks,Simon Evans, Steve Best, Zoe Lyons and Dan Evans.
Monday April 30
LONDON: The Pleasance in Islington hosts another charity comedy night, this one in aid of Survivors Manchester, which supports male survivors of sexual assault and rape. A hugely impressive bill comprises James Acaster, Mat Ewins, Richard Gadd,Sara Pascoe and Tim Key.
Tuesday May 1
LONDON: BBC Studios, the independent programme-making arm of the Corporation, hosts another of its comedy nights at the Backyard in Bethnal Green, attracting the cream of the circuit. Tonight it's Felicity Ward, Jayde Adams, Ken Cheng and Sindhu Vee.
Thursday May 3
CAMBRIDGE: Joseph Morpurgo kicks off a UK tour of his wonderfully ambitious Hammerhead, in which an actor faces an audience Q&A after a nine-hour, multi-venue, multi-lingual one-man production of Frankenstein. And as the session descends into chaos, it becomes apparent that the thespian has become as dangerously consumed with his creation as Dr Frankenstein did with his. The schedule is here
Friday May 4
BRIGHTON: The month-long Brighton Fringe kicks off tonight. It's very much a crap shoot with the quality of shows, but you can find gems if you're prepared to take a punt. Tonight's guaranteed hits are the masterfully silly Spencer Jones at Komedia at 9.45pm and energetic sketch troupe Late Night Gimp Fight, pictured, at the Warren at the same time. Meanwhile, acerbic David Mills runs out his new show Focus People in a free show at the Caroline Of Brunswick at 7.15pm. Festival website
LONDON: Plosive Comedy, the company run by former Time Out comedy editor Ben Williams, presents a fine bill at the MCT at Alleyn's School, with middle-class maestro Hal Cruttenden, ventriloquist extraoridinaire Nina Conti, Rachel Parris of THAT Piers Morgan cartoon fame, and affable storyteller Carl Donnelly.
LONDON: Late night shenanigans as comic John Robertson presents his near-impossible adventure show The Dark Room at Soho Theatre at 11.30pm.
AMERSHAM: It's fairly modest, as comedy festivals go, but the three-day Comedy With-in Tent festival at the Potters Arms is a treat for locals. Opening night features Zoe Lyons as headliner.
Saturday May 5
HARROGATE: The Hyena Lounge at Harrogate Theatre boasts a fine line-up tonight, with the twin attractions of provocative Brendon Burns, and sultan of the one-liner Gary Delaney, among others.
• Search our full listings for comedy near you using the pull-down menus on the left of this page.
Published: 29 Apr 2018
What do you think?